Living single
As long as you are single or in a partnership with no common household everything is easy money wise: you spend your money,
your partner spends his or her money. Done!
But wait! What happens, when you eat in a restaurant together? Do you split the bill or do you pay this time and your partner will pay
the next time? What happens when your partner just earns less than you do? Or the other way around?
Do you pay two times in a row and then your partner will take his/her turn? Pretty dull, huh?
Moving in together
Say you are in a long term relationship and you finally make the move and move in together.
In terms of money it gets even more complicated: you pay rent, fill your fridge together, use you cars together.
How do you split it up now? "You pay the rent and I pay the gas? You pay the insurance and I the pay for the food?"
Or do you split the rent and wire it half and half to the landlord?
How do you keep track of the overall splitting thing? Do you write it down? What happens when you have to drive more or gas gets expensive?
Joint Account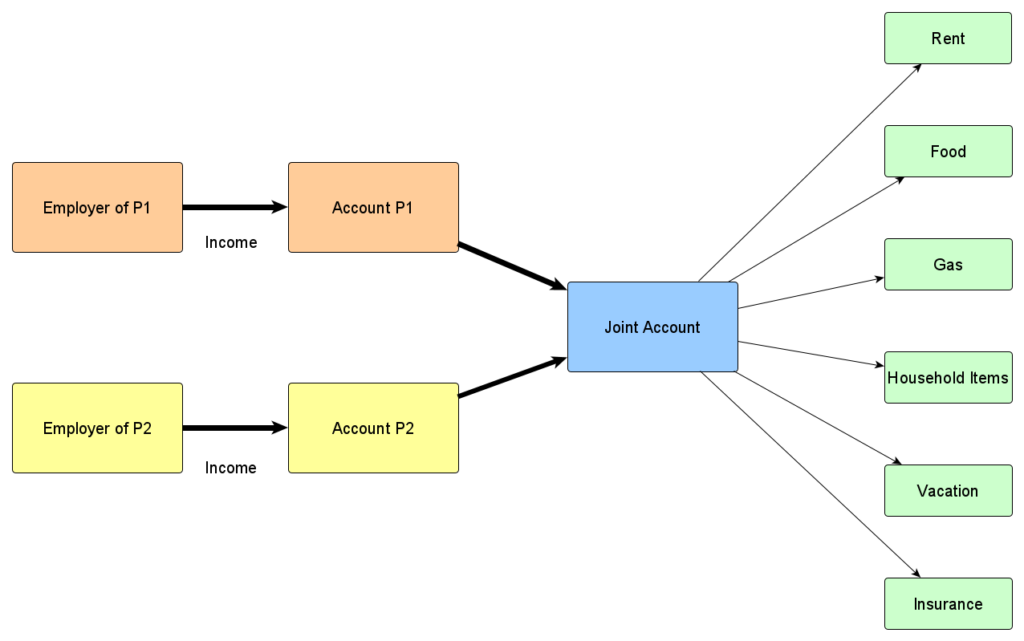 Continue reading "Joint account for couples"