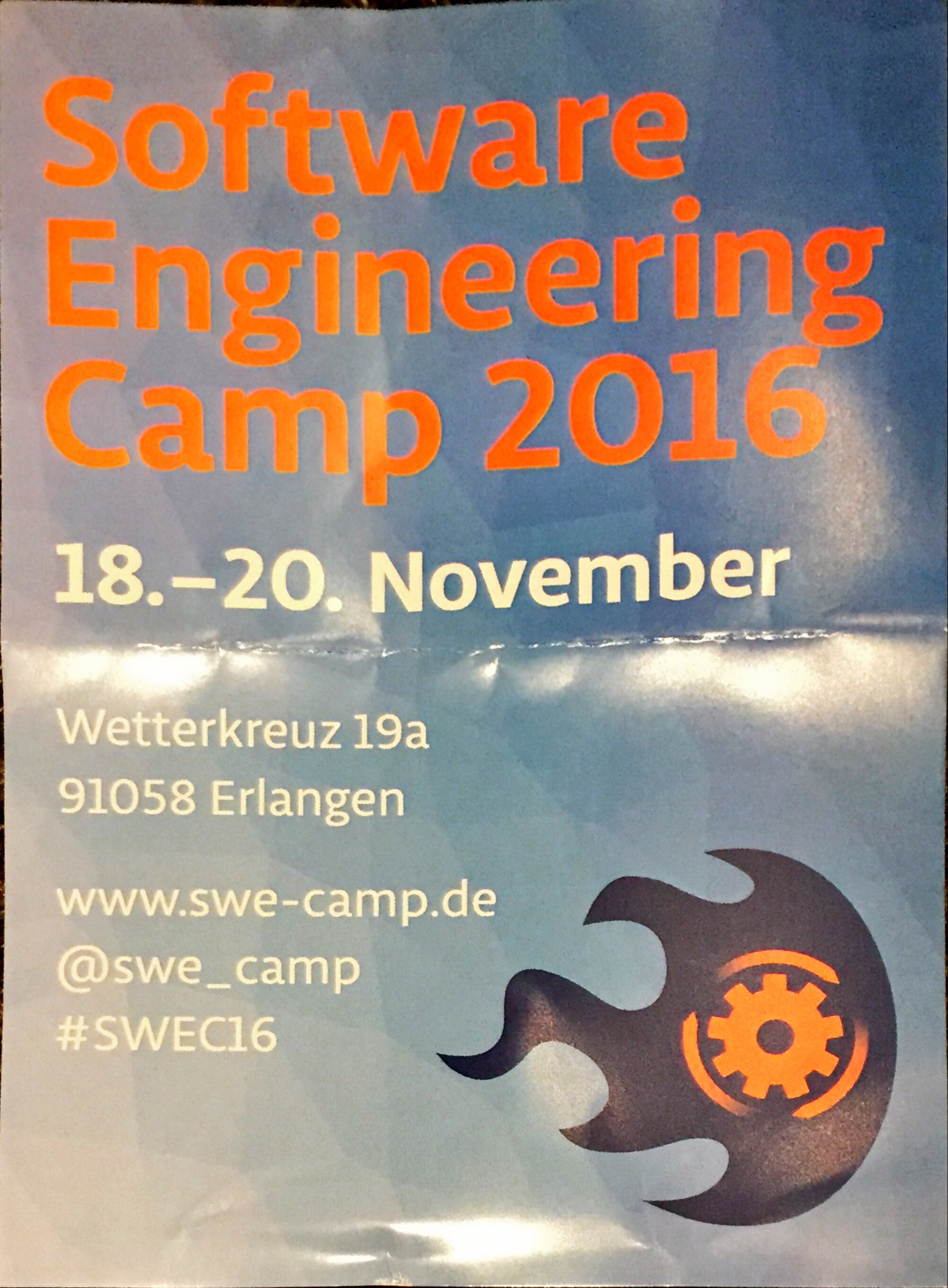 I was reading "The Passionate Programmer" by Chad Fowler and came across an action point which literally read "go to a software conference".
But spending hundreds of euros on a conference like OOP in Munich with travel costs and expenses for hotel and meals wasn't quite the way to go as a father of two infants and plans of building a house.
A friend of mine – Thomas Berger – was always fancy about little independent conferences and barcamps which are very common in Berlin where he lives.
Sometimes You just have to keep your eyes open. And lo and behold I found a barcamp hosted by method park just 500 meters away from my company's site. Like driving to work, getting home in the evening. Except on a weekend.
I purchased the ticket via openspacer and payed 29 €. I had not so high expectations because some colleague of mine stated that this event would likely be a recruiting thingy of the hosting company. Oh Boy, was he wrong! Continue reading "#SWEC16"