I pity the fool who hasn't got a tool! After buying cheap tools all my life I've decided that I became too old for 5€ screwdriver. Our working student Michael Jäger introduced me to the brand PB Swiss Tools. They have lifelong guarantee on their tools and have some nice ideas like colorcoding their bits and screwdrivers.
One to screw them all
That's the PB 6510 R-100. The number 100 stands for the shaft length of 100mm. A shorter version is available as PB 6510 R-30 with a – you guessed it – 30mm shaft.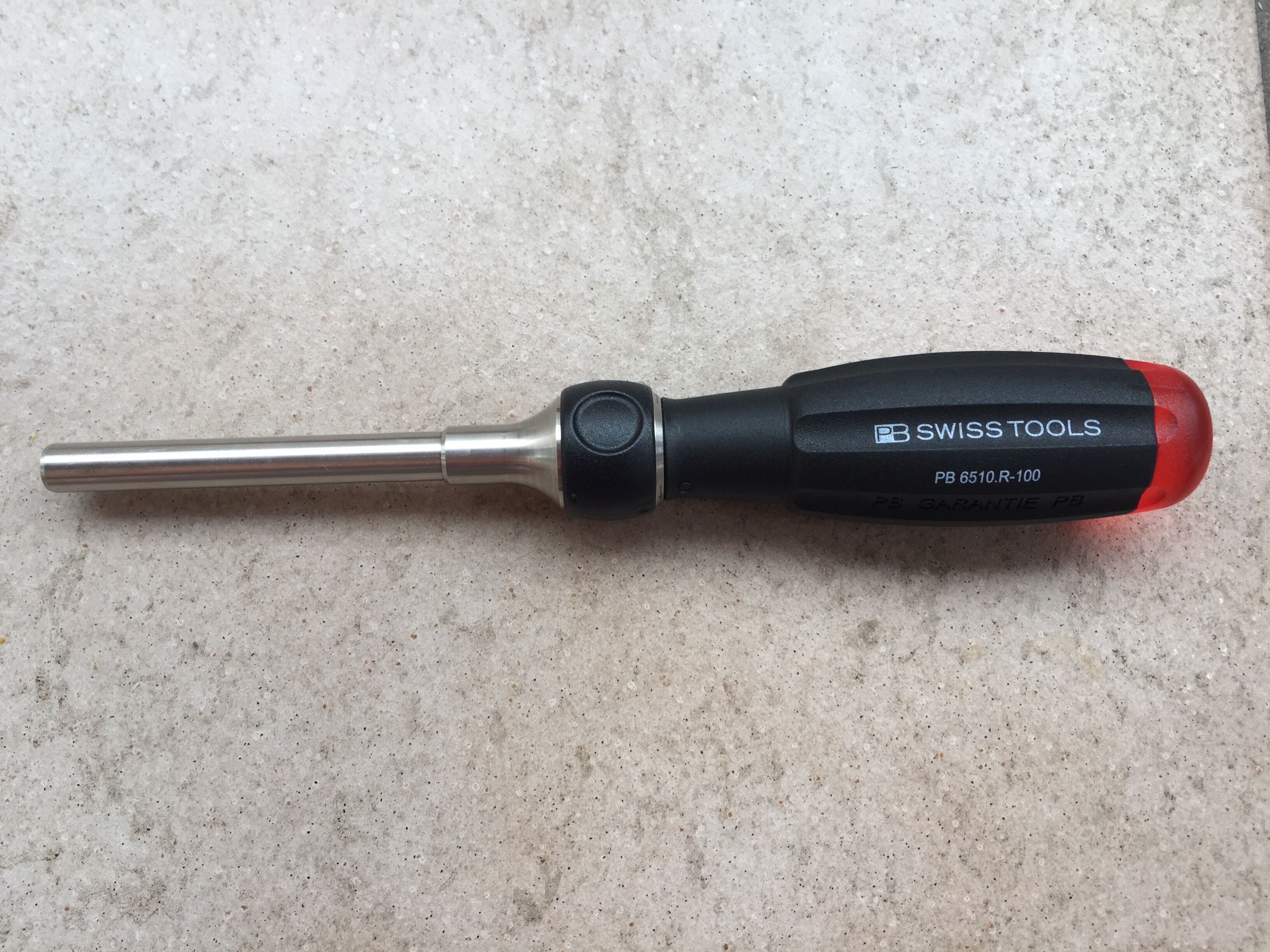 A cool thing about this ratchet is the bit holder in the handle. It can hold 10 bits and comes pre-populated with torx, slot head, phillips and pozi drive bits.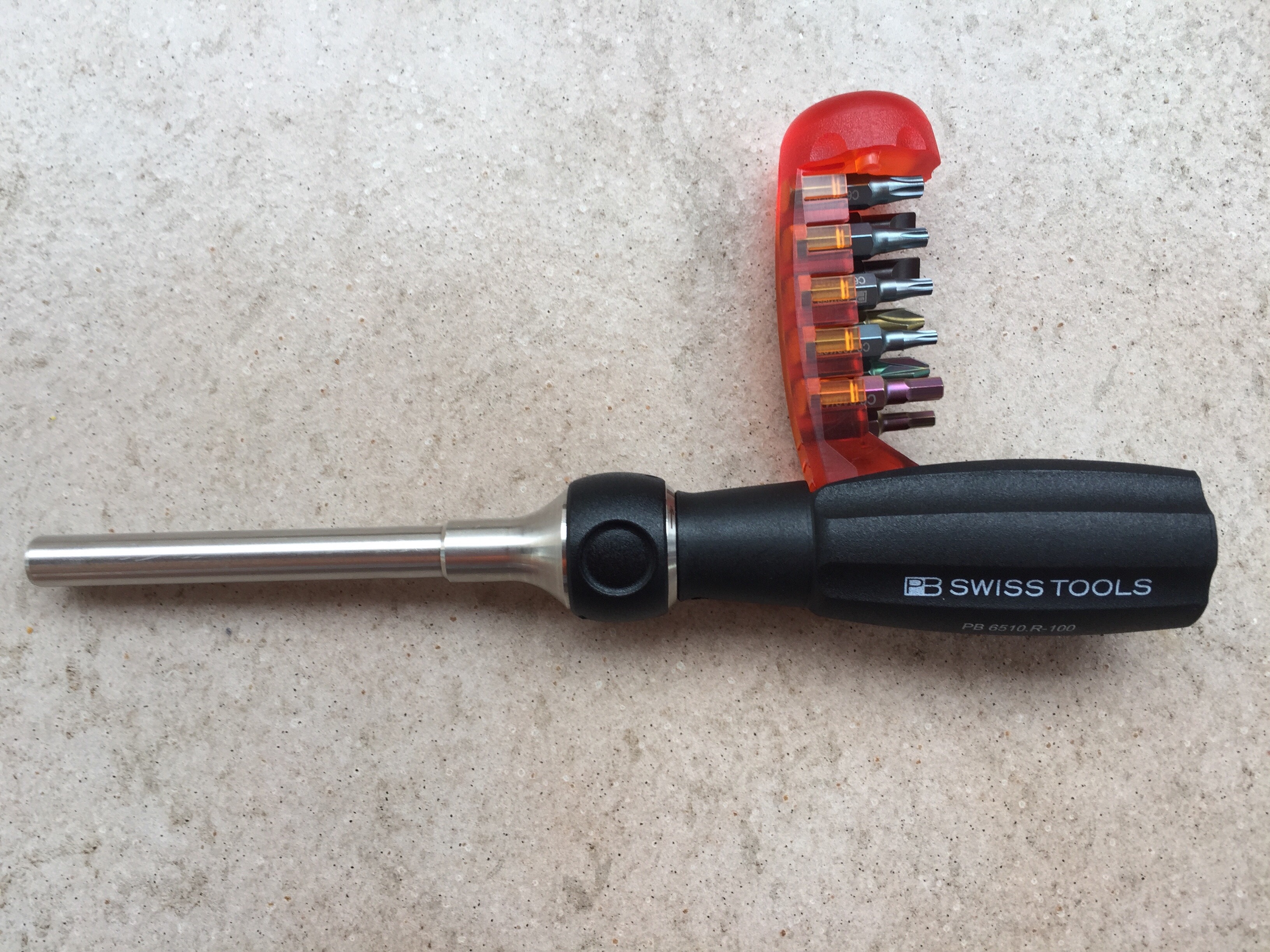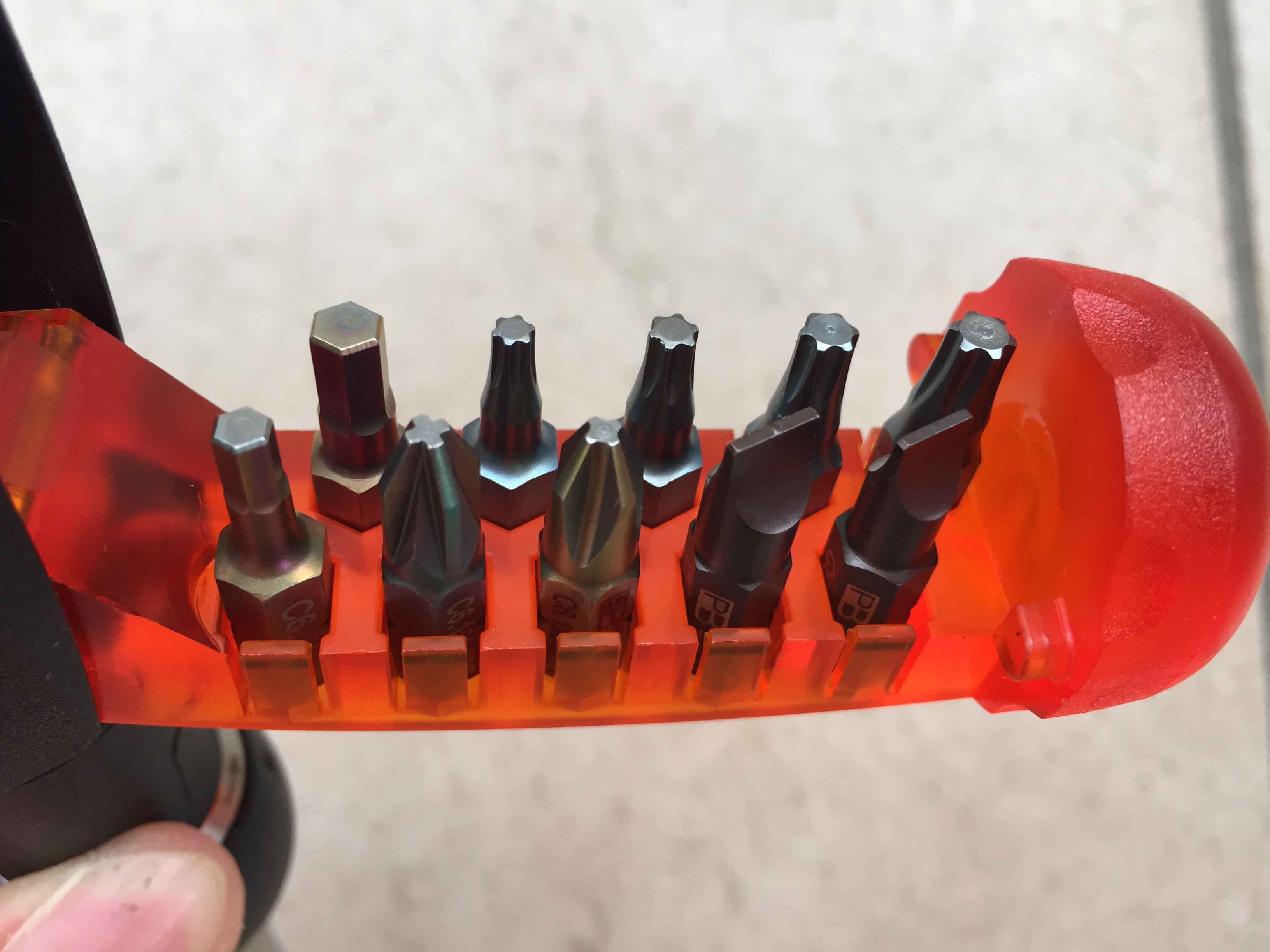 A closer look to the ratchet switch: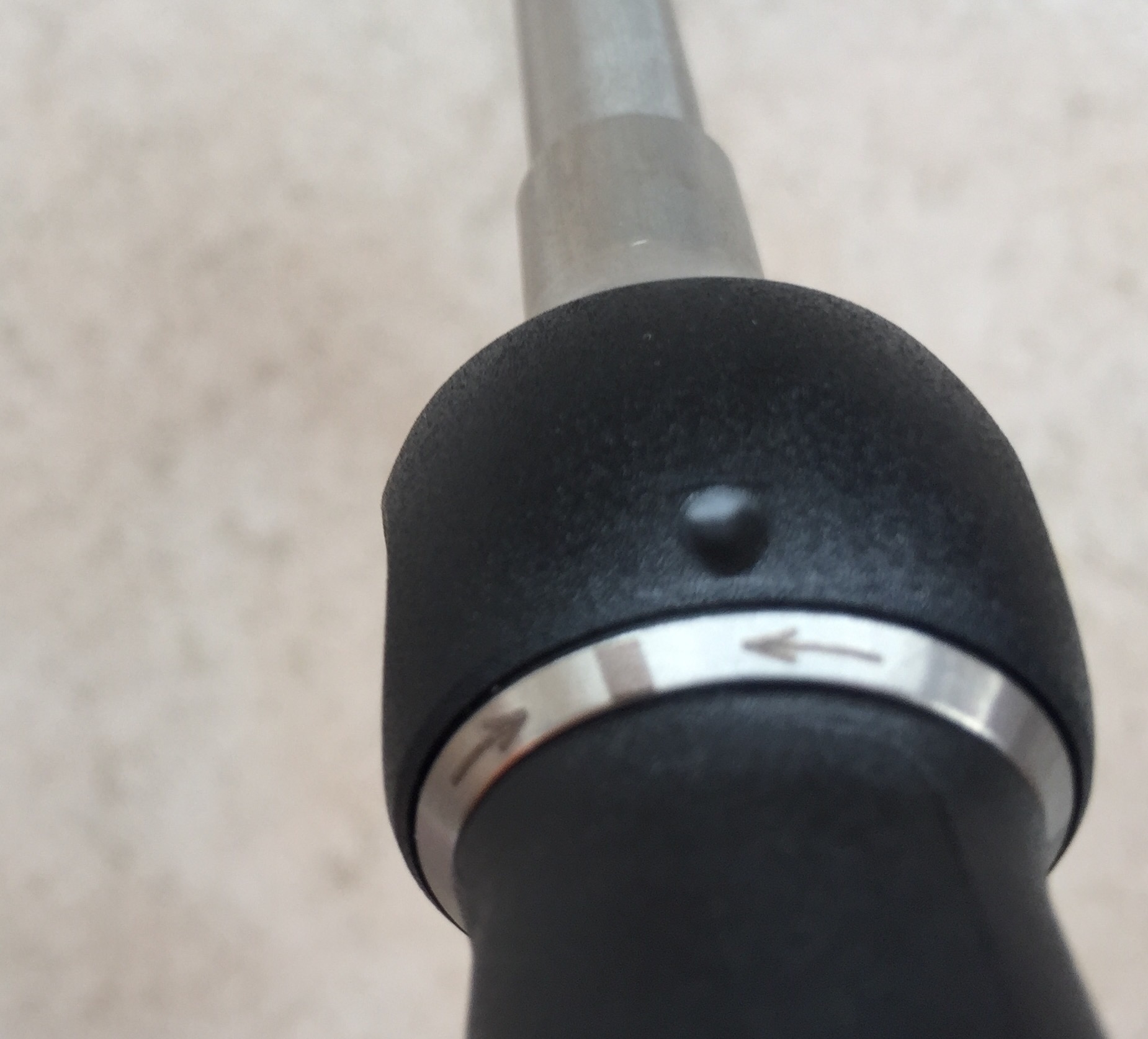 Bottom line
Although the price may seem a bit high at first You will soon fall in love with the quality of this screwdriver. The materials are top notch and I got a feeling that I will still use this one in 20 some years.