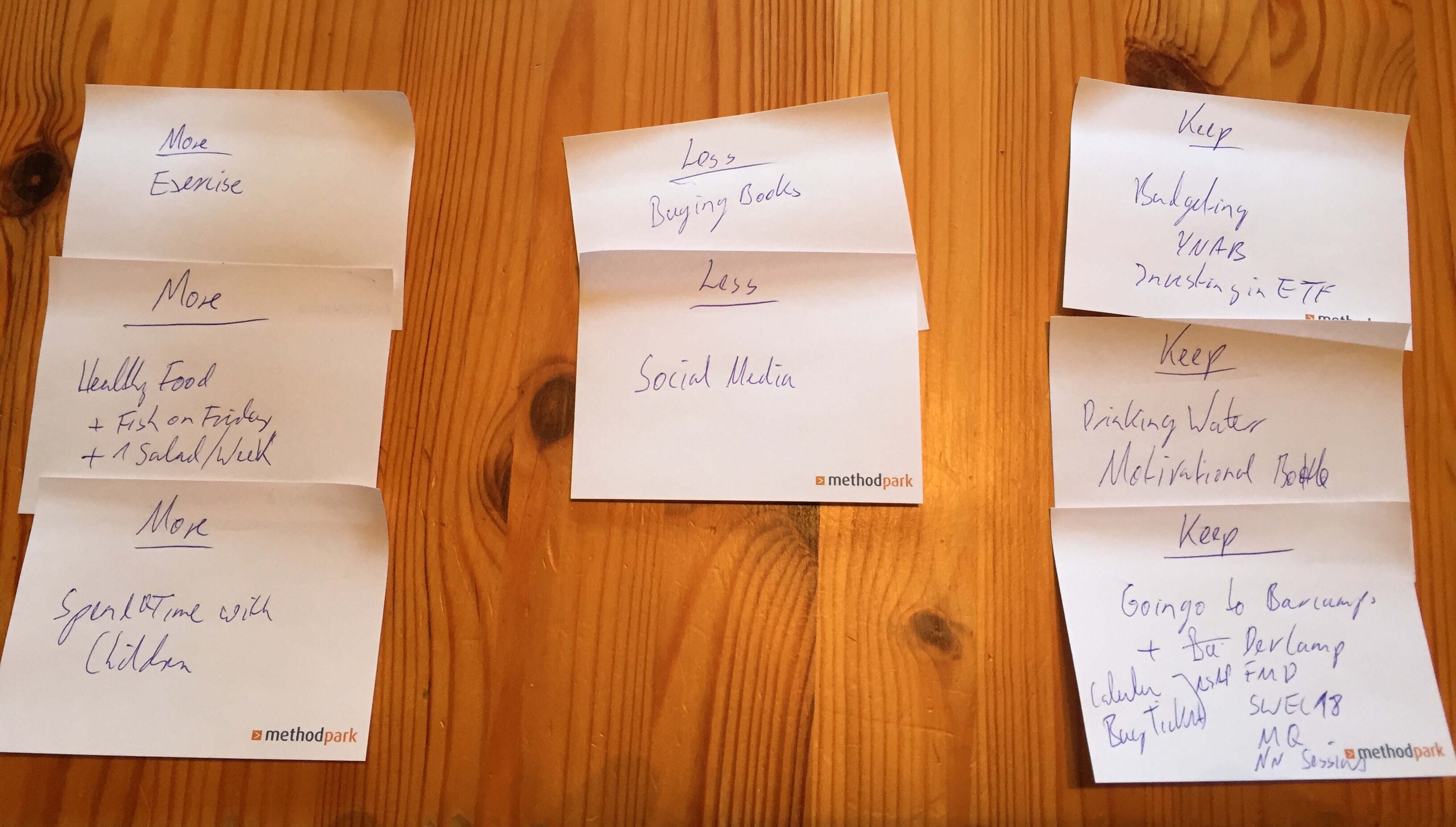 As this year is coming slowly to an end, I like to use this Sunday to experiment with a little personal Retrospective. We already did two good retros at work so I decided to one for myself.
Set the stage
As a method for setting the stage I use Check In-Questions
What do I expect to get out of this Retrospective?
Analyzing good and bad habits
Gather Data
Because I'm not really mad or sad about things happening this year I formulate the questions to: What do I want to
Do More
Do Less
Keep Doing
Here are my items
Do more
Exercise
Spend time with kids
Eat healthier
Reading
Do Less
Buying books
Social Media (FB, 9Gag)
Keep doing
Going to barcamps
Drink enough water
Budgeting with YNAB
Generate insights
As a method to generate insights I choose the 5 Whys.
Let's start with the do Less list:
I buy so many books that I barely read them cover to cover.
Why do I buy so many books? – Because I enjoy reading
Why? – Because I like to know more about things
Why? – Because I want to have an knowledge advantage at work
Why? – Perhaps I fear a job loss
Why? – Times are tough in the automotive industry
Decide what to do
Smart goals
Regarding books I will restrict myself to buying one book per month.
Close the Retrospective
I drink a beer ?