Last event for this year: ASQF's #agilebrunch in Nuemberg. Jürgen Mohr invited me to this event because I was curious about Management 3.0 Workshops and Jürgen told me that he was going to hold a short session about M3.0 at this particular event.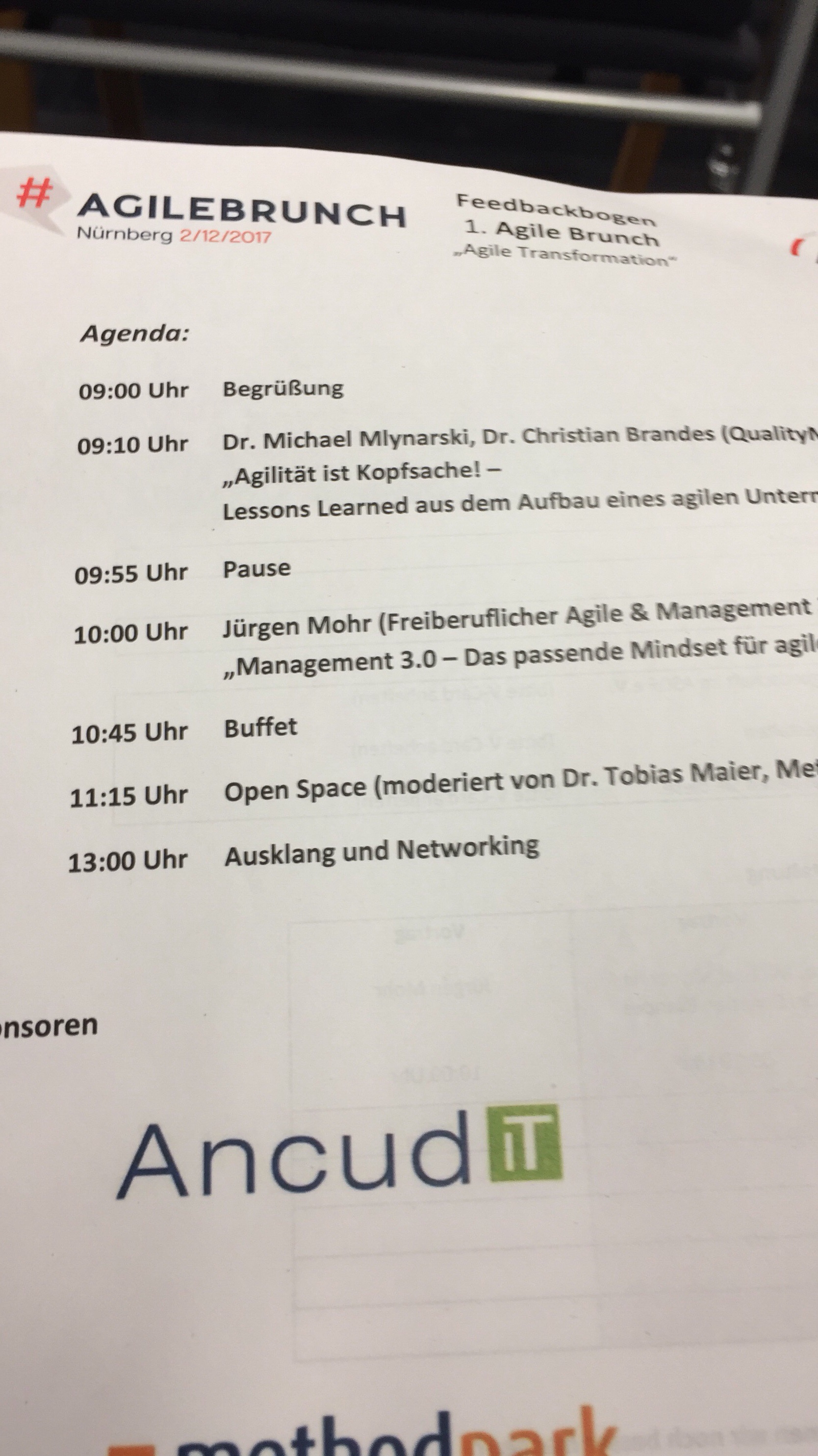 Talks
Michael and Christian from the company Quality Minds introduced us to their concept of an agile company.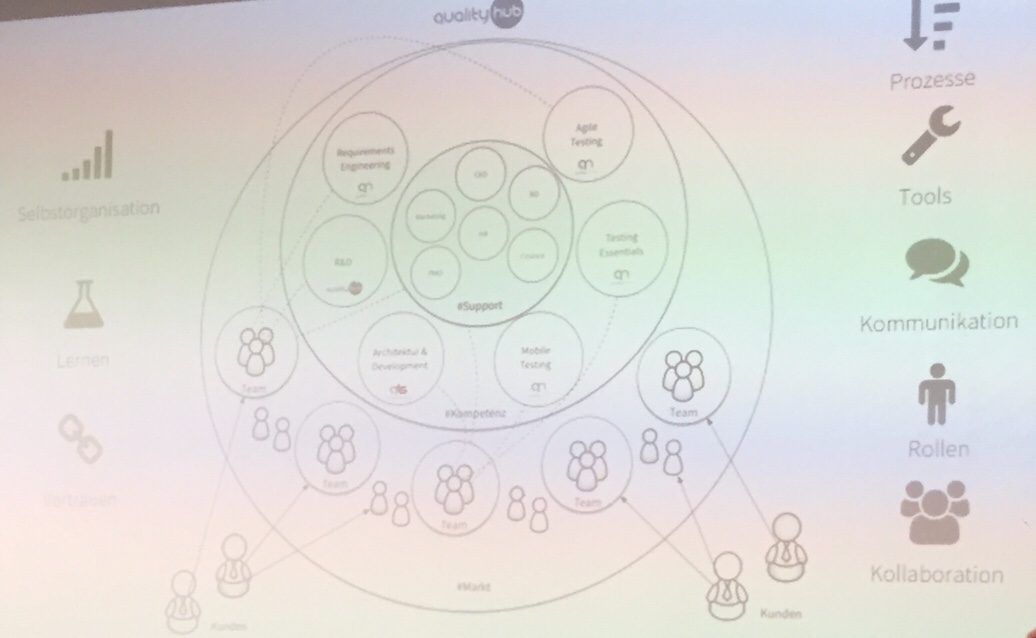 As You can see they are already using some practices from the M3.0 play book like e.g. the delegation poker: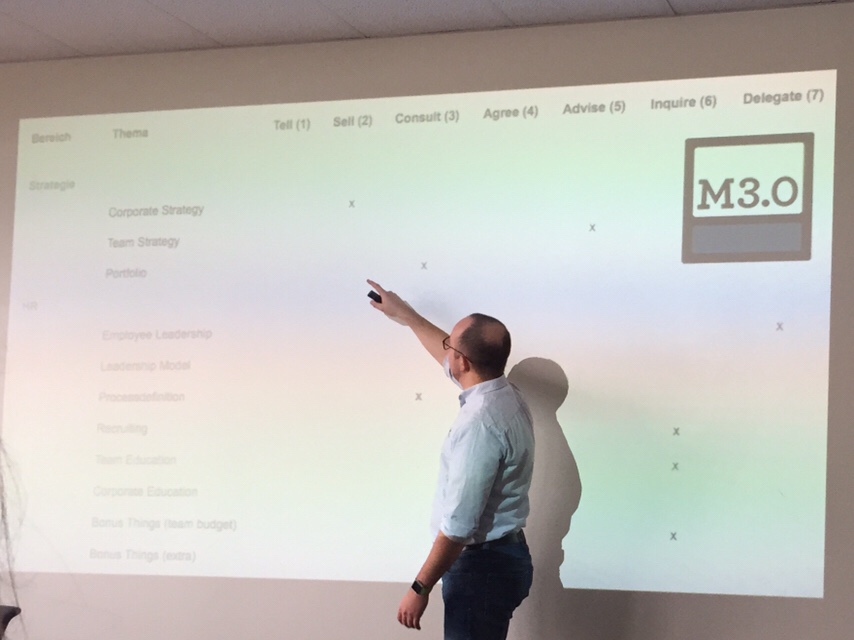 The second session was Jürgen's M3.0 talk. He also brought some exercise with him: we should gather some typical reward systems from our companies and asses them in the context of the six rules of rewards:
Six Rules for Rewards
Don't promise rewards in advance.
Keep anticipated rewards small.
Reward continuously, not just once.
Reward publicly, not privately.
Reward behaviors, not only outcomes.
Reward peers, not only subordinates.
After this assessment we were quite disillusioned that most of classic rewards just fit 1 or 2 of the rules.
Open Space
After the talks we did a little bar camp like open space.
We had 8 topics in 4 locations. I held a session on M3.0 experience exchange. Take away on Personal Maps:
Michael puts them into their company wiki (Confluence) and uses them for conflict analysis when two or more colleagues aren't working well together.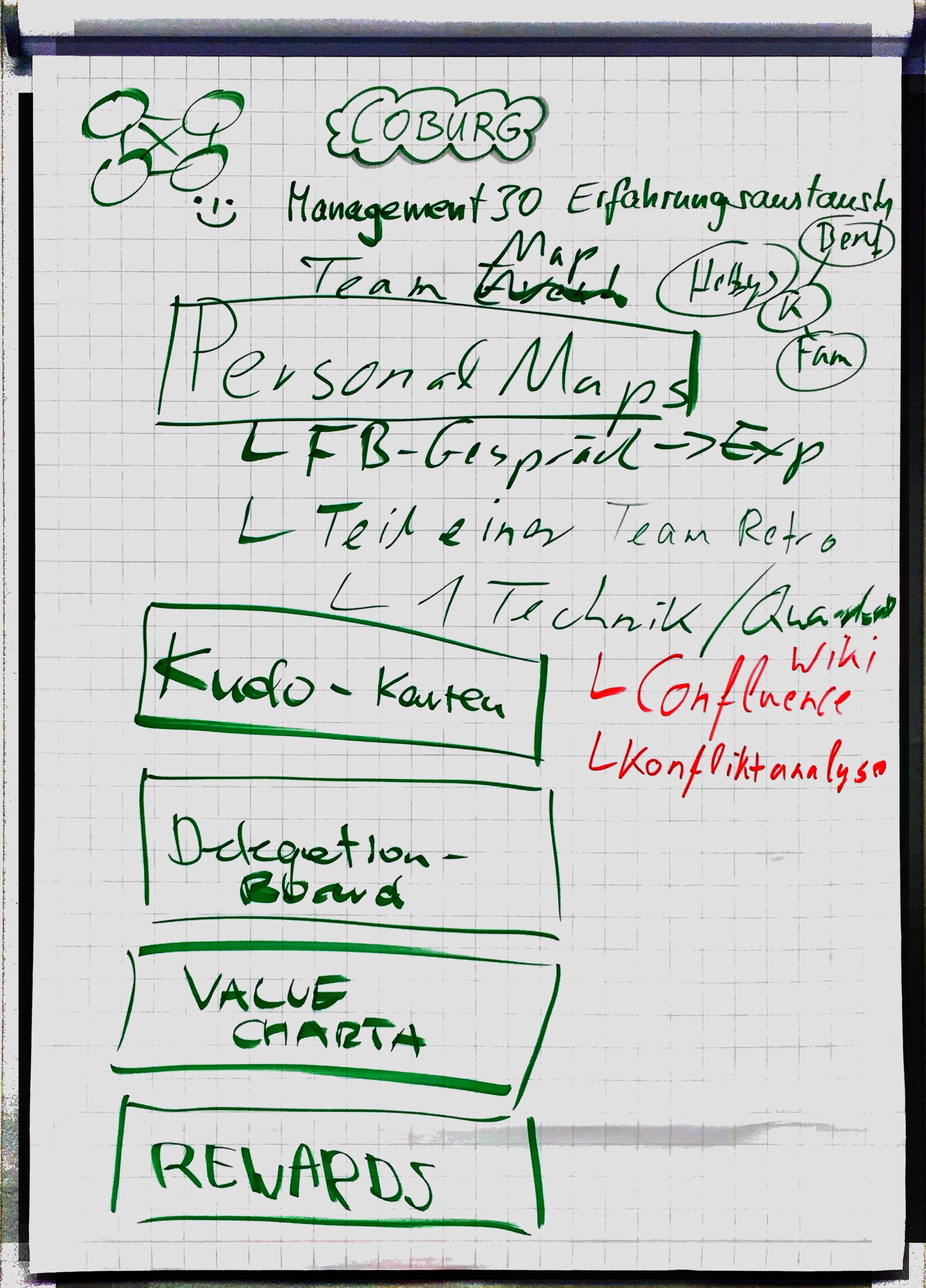 As a butterfly I stayed in the same location so the next session I attended was Michael's "Agile Transformation"
Bottom Line
A well organized event with plenty of nice food, some good exchange about making companies agile. Totally worth it!