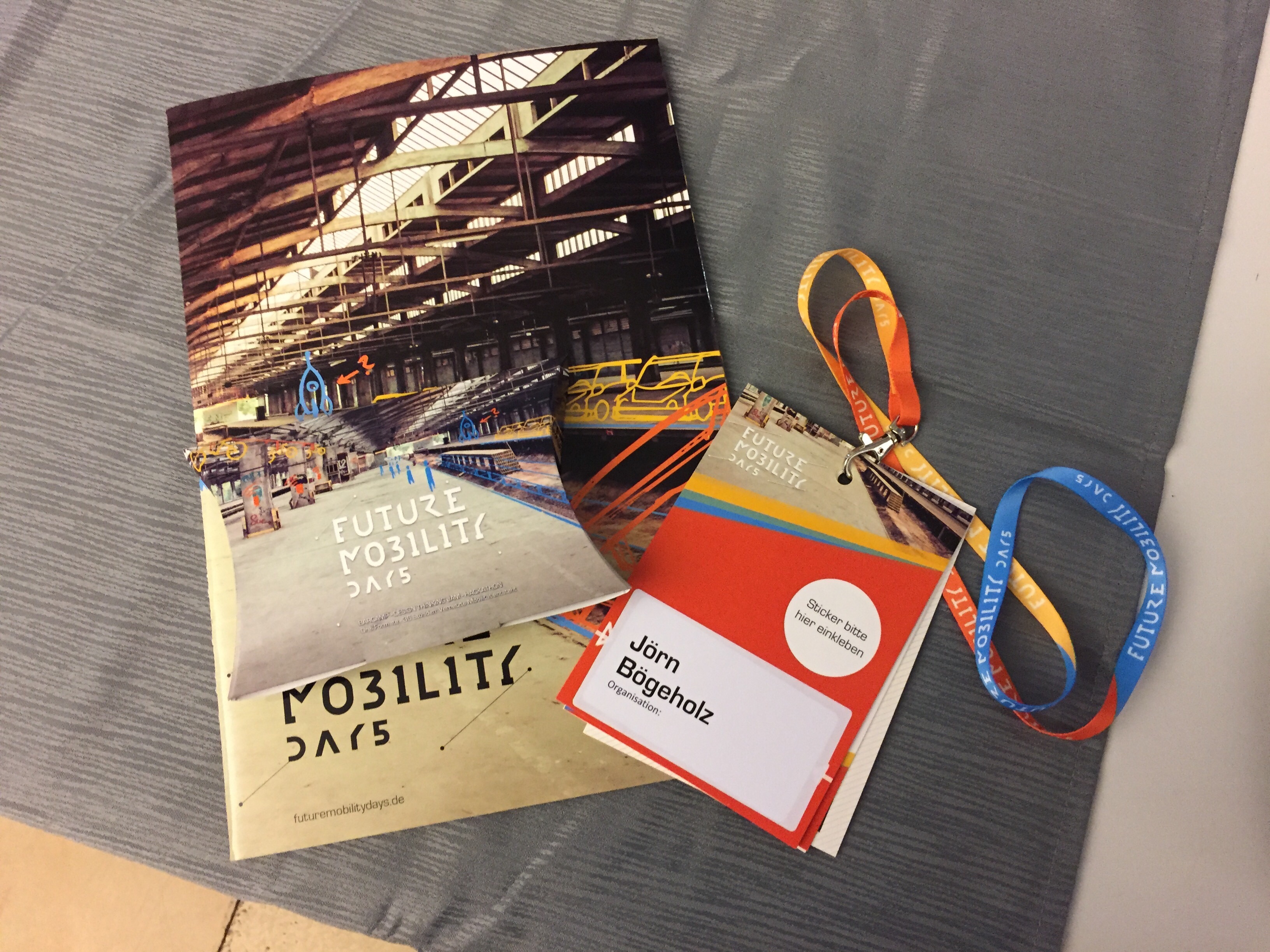 After I visited my first barcamp (#SWEC16) in 2016 I wanted to participate in my first hackathon in 2017. I stumpled upon the Future Mobility Days #FMDNUE in Nuremberg, which offerd a bar camp, a design thinking jam and a hackathon all at once at on place within 36 hours. All in all for 99€ quite a bargain. And a additional motivation to get a new laptop for the hackathon.
Don't count your chickens before they are hatched.
Of course I missed the early bird priced tickets so I had to pay the full 199€. And then there is this little topic called health. Becoming older is no walk in the park. The days before the event I realised that the conecpt of hacking for 24 hours with little to no sleep was not going to apply to me. Dang!
Nevertheless I was excited to go to this event! Continue reading "Future Mobility Days 2017"