An interesting technique from the Management 3.0 book "Managing for happiness" is the moving motivators exercise.
What are the benefits of this exercise?
It raises self-awareness about what motivates you, say what makes you get up in the morning.
You can figure out what is important to your colleagues and support them in those areas.
When you see the high priority motivators going down, you can think about countermeasures.
Motivators
Jurgen Appelo compiled motivational factors from different sources like Steven Reiss' 16 basic desires, Ryan and Deci's self determination theory and last but not least Daniel Pink's Drive!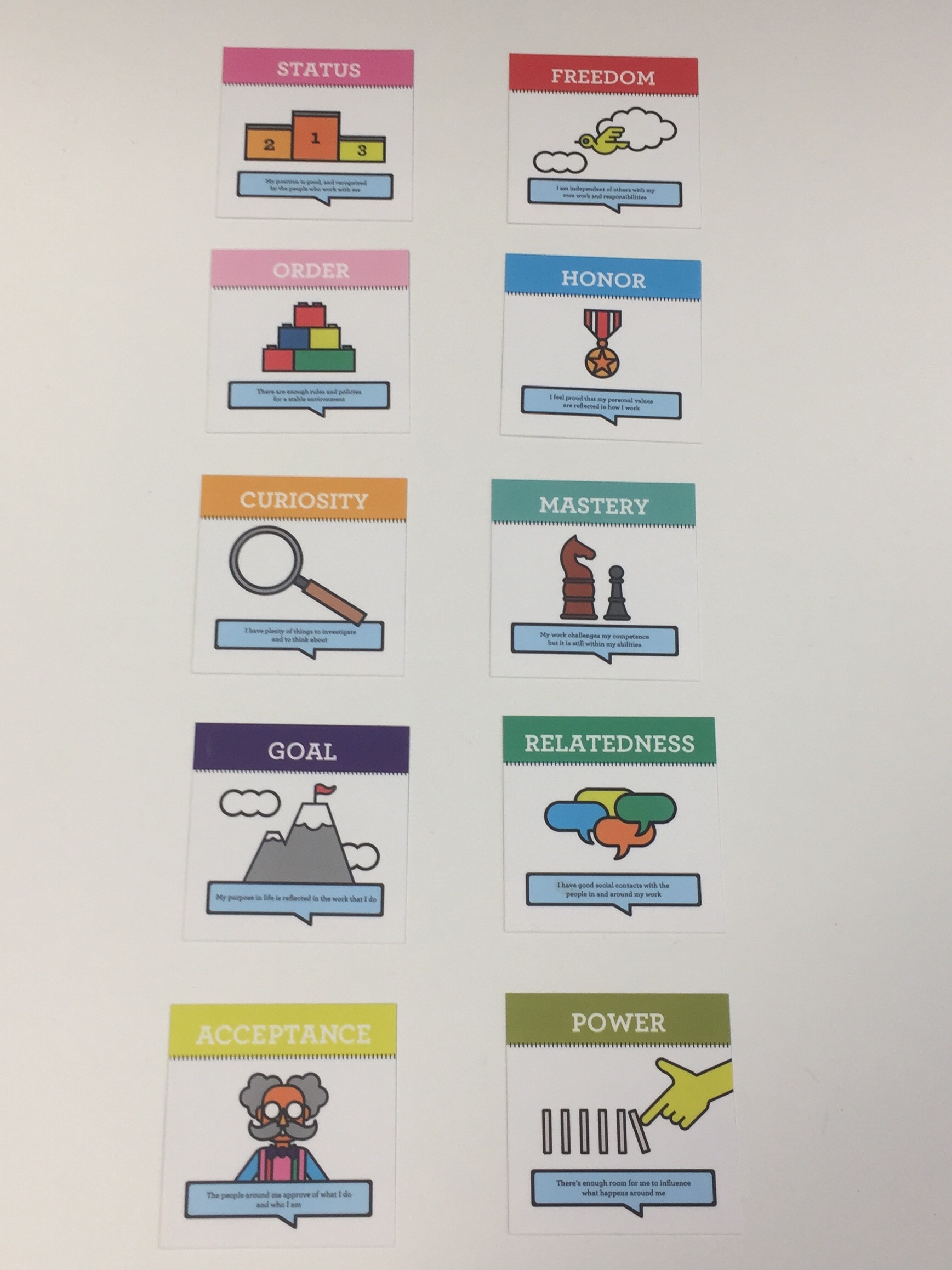 He came up with the following list of 10 motivators which can be best memorized with the mnemonic "CHAMPFROGS": Continue reading "Moving Motivators"