Der Softwerker
Der Softwerker ist ein deutsches Fachmagazin für Entwickler und Softwarearchitekten
Man kann das Magazin kostenlos abonnieren und bekommt es dann entweder digital oder per Post geschickt.
Der Softwerker erscheint 2 bis 3 mal jährlich.
Inhalt Ausgabe 21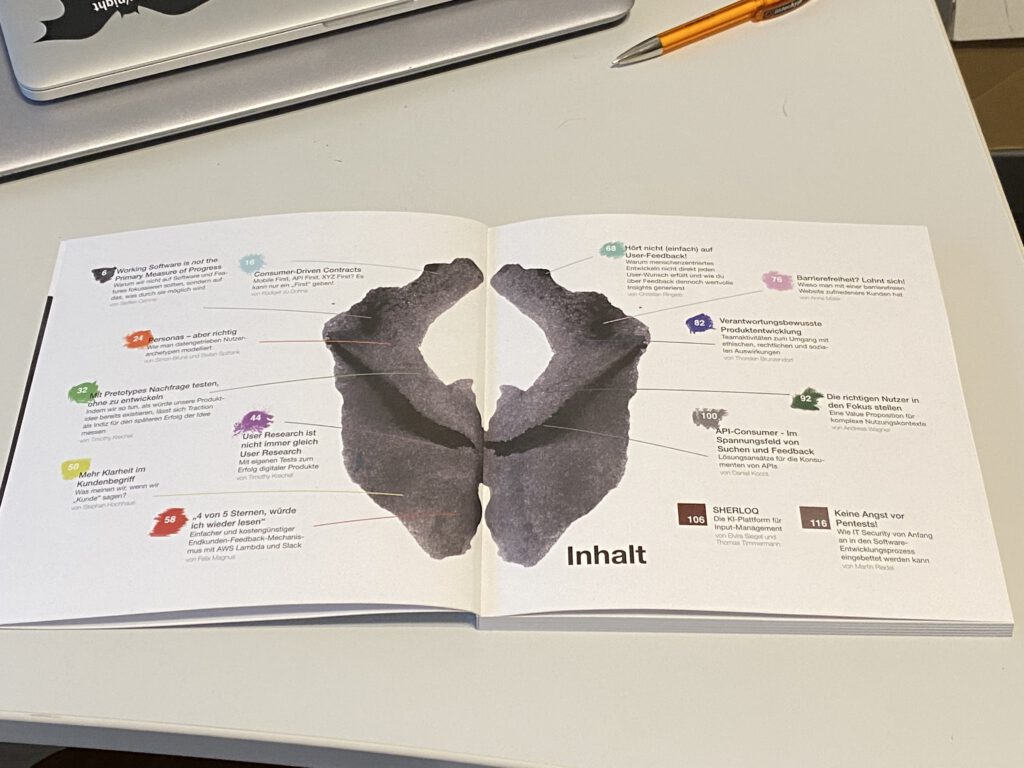 Diese Ausgabe hat 122 Seiten!
Steffen Oehme – Working Software is not the Primary Measure of Progress
Rüdiger zu Dohna – Consumer-Driven Contracts
Simon Bruns, Stefan Spittank – Personas – aber richtig
Timothy Krechel – Mit Pretotypes Nachfrage testen, ohne zu entwickeln
Timothy Krechel – User Research ist nicht immer gleich User Research
Stephan Hochhaus – Mehr Klarheit im Kundenbegriff
Felix Magnus – "4 von 5 Sternen, würde ich wieder lesen"
Christian Ringleb (UX&I) – Hört nicht (einfach) auf User-Feedback!
Anna Maier – Barrierefreiheit? Lohnt sich!
Thorsten Brunzendorf – Verantwortungs-bewusste Produktentwicklung
Andreas Wagner – Die richtigen Nutzer in den Fokus stellen
Daniel Kocot – API-Consumer – Im Spannungsfeld von Suchen und Feedback
Elvira Siegel, Thomas Timmermann – SHERLOQ
Martin Riedel – Keine Angst vor Pentests!