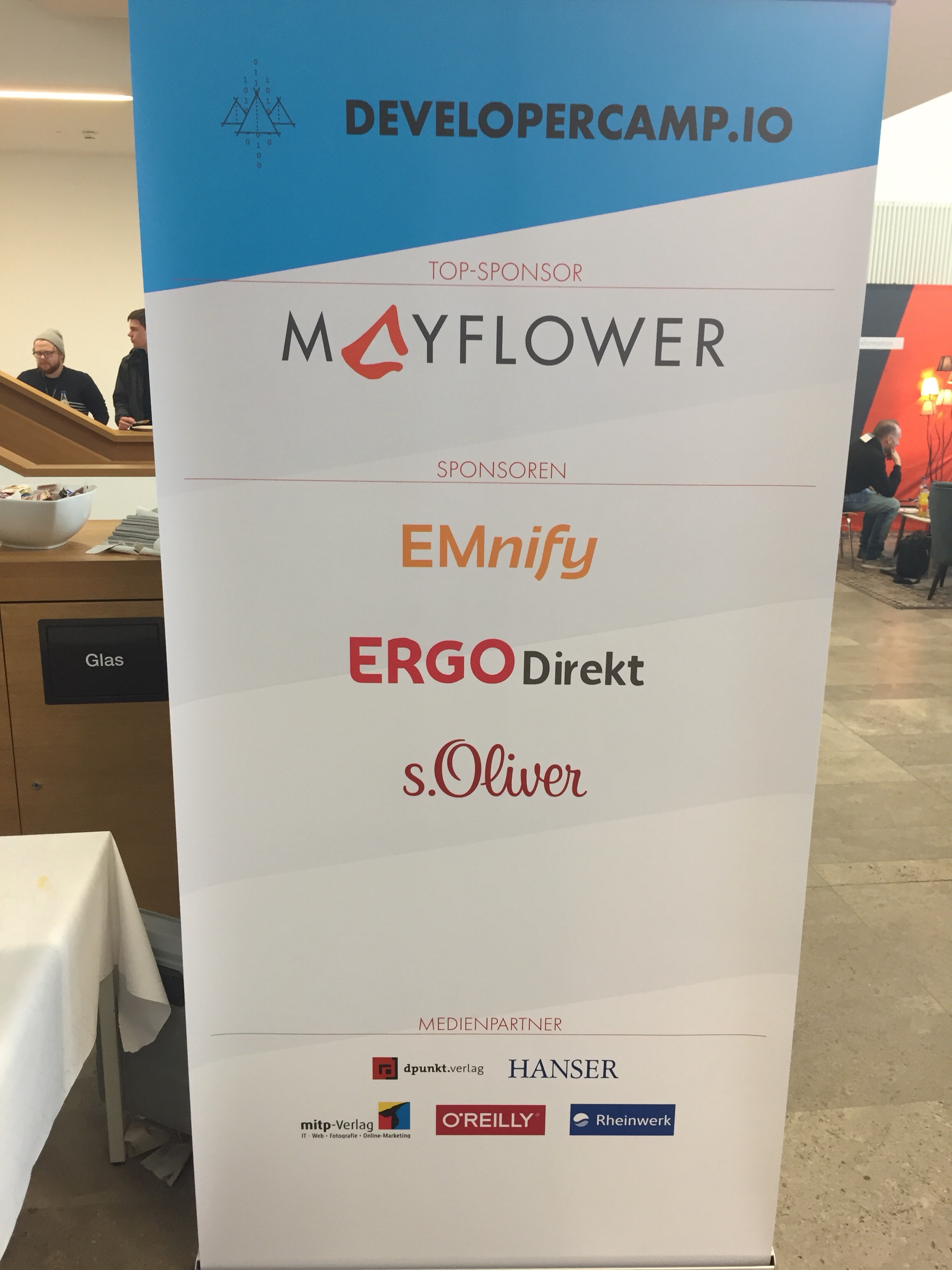 Location
Humans are creatures of habit! Because I attendend the BarCamp 2017 at Uni Würzburg I went straight to the M2 building. I should've read my emails more thoroughly, actually building Z6 of University Würzburg was this event's location. And the campus is quite large so I had to walk a bit. Bummer!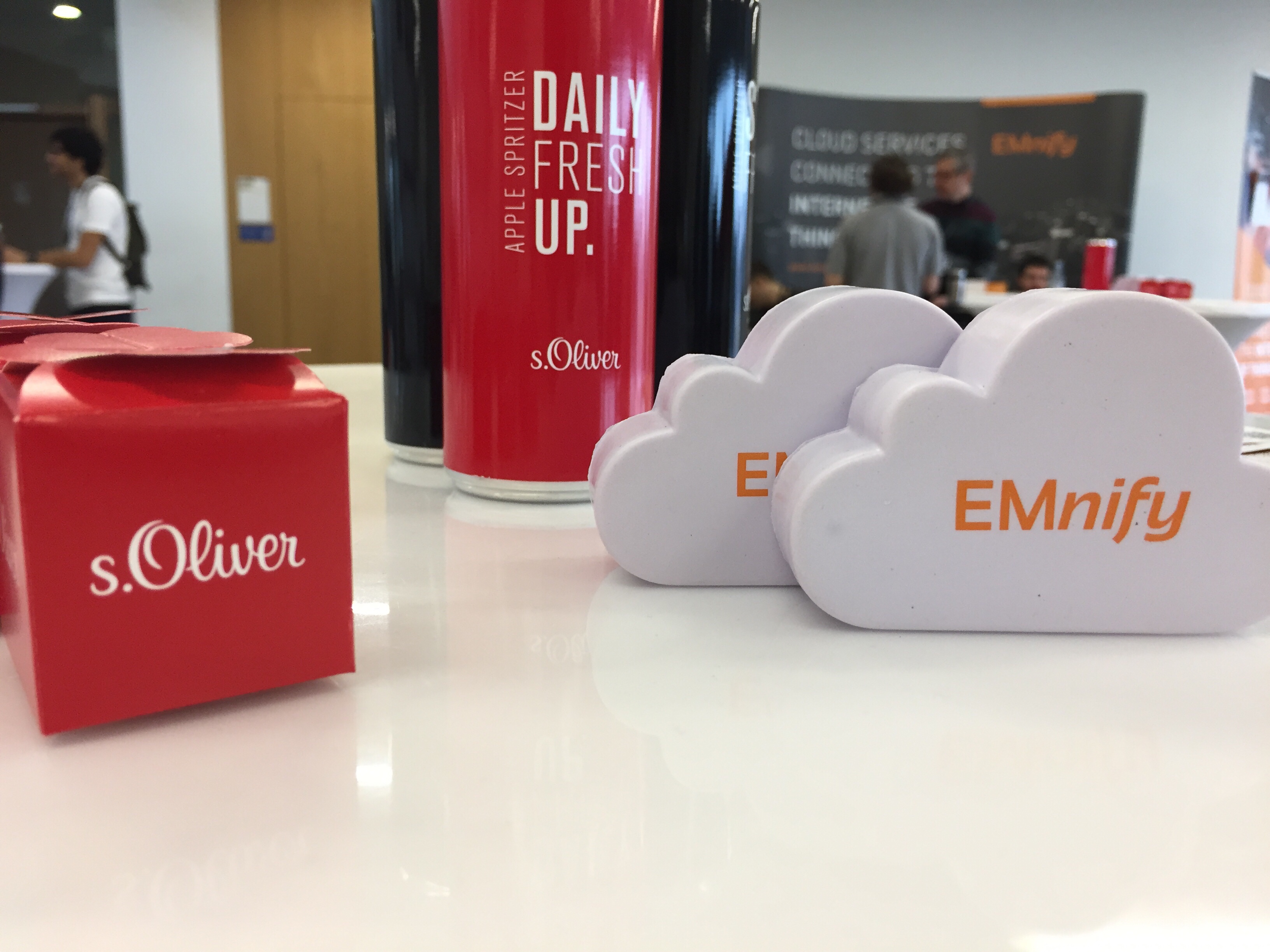 The Sessions
Due to the Management 3.0 Workshop I could only attend the second day. But it was still worth traveling to Würzburg!
Visiting barcamps since 2016, I recognize more and more campers and they recognize me as well. I was greeted with "Hey Jörn, we missed You yesterday!" by Frank and Latti. A feeling of coming home.
As always it is hard to choose your sessions from the abundance of offers.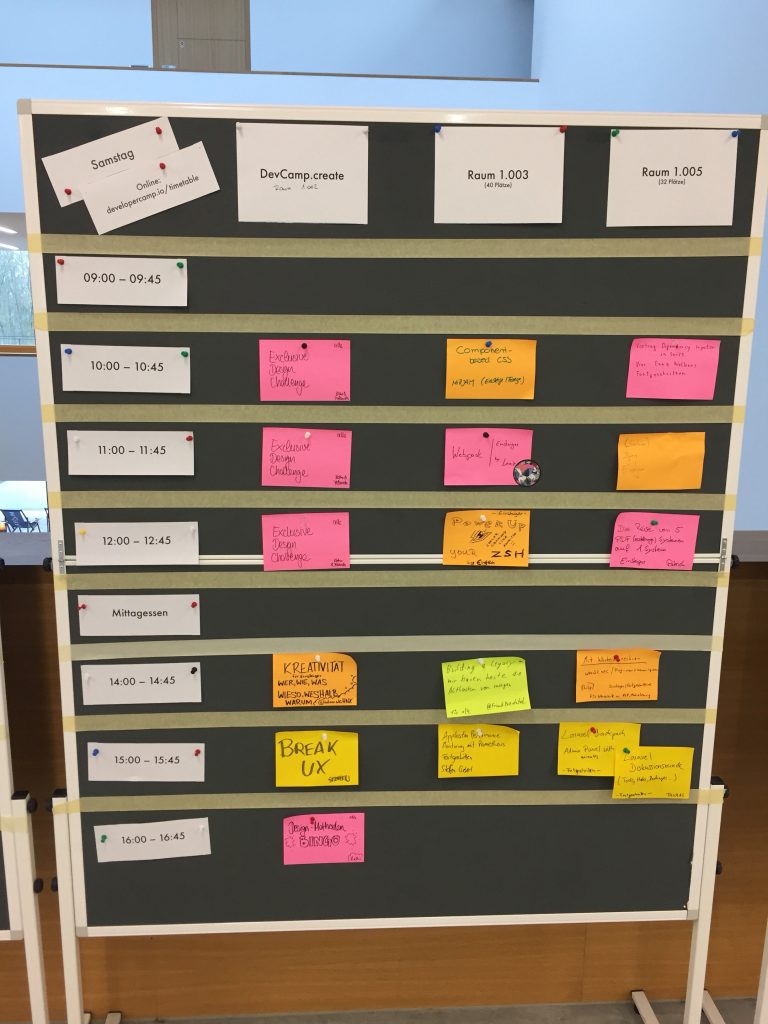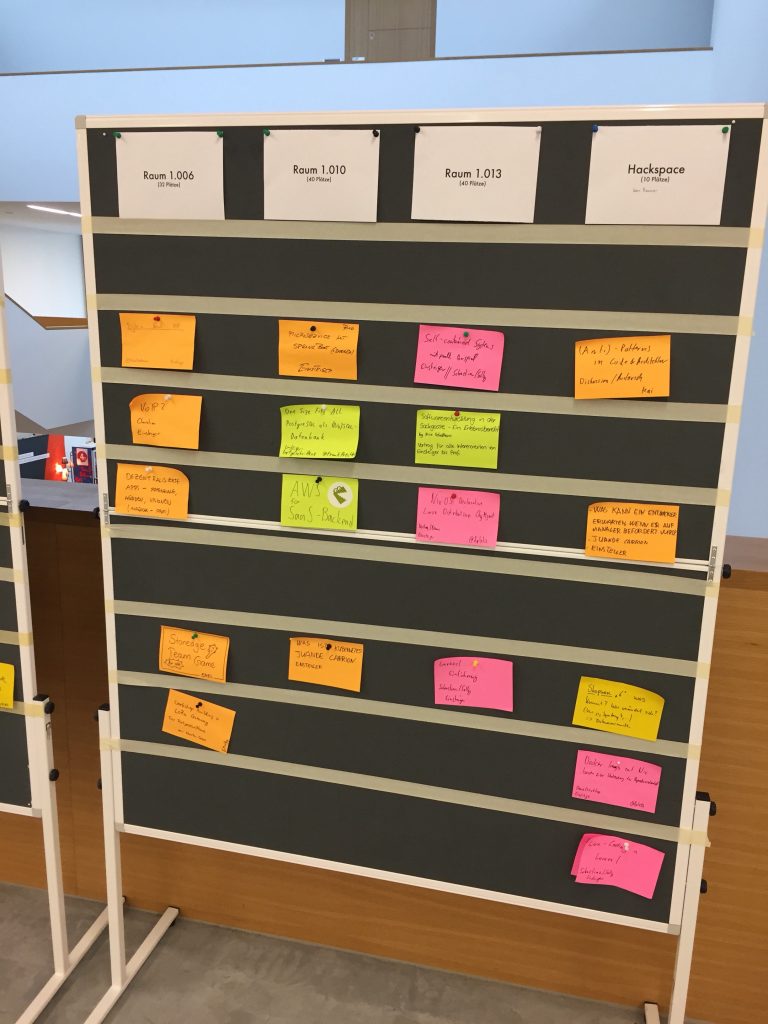 Here are my sessions in detail:
Anti-Patterns in Code and Architecture
We talked about Love it – Change it – Leave it
SW-Development in a dead-end street?
Transition from Developer to Manager
this session was very appelaing to me, because I made the transition from being a developer to being a manager and developer
Calculate with Words – Word2Vec
Yeah! Live demo with JuPyter
ReCREWtment in IT
Recruiters from s.Oliver and Flyeralarm wanted to know what they can improve in their recruitement process.
I learned that some companies start to hire university dropour