This is a list of my favorite books. I've sorted them in the order of much I feel influenced by them and how they impacted my life.
Atomic Habits – James Clear
If there was one and only one book I could take with me on a lonely island this would be the one. It is such a good read!
James Clear does an awesome job in explaining how tiny changes in habits can lead to great results.
Main takeaways: Habit stacking, Rule of 1%
Bullet Journal Method – Ryder Carroll
The Bullet Journal changed the way I worked forever. It gave me a structure for my life.
Bullet Journal Method on Amazon
4 Hour Work Week – Tim Ferriss
Top-down thinking, bucket lists
I will teach you to be rich – Ramit Sethi
Main takeaways: budgeting, Vanguard ETFs
I will teach you to be rich on Amazon
Die Gesetze der Gewinner – Bodo Schäfer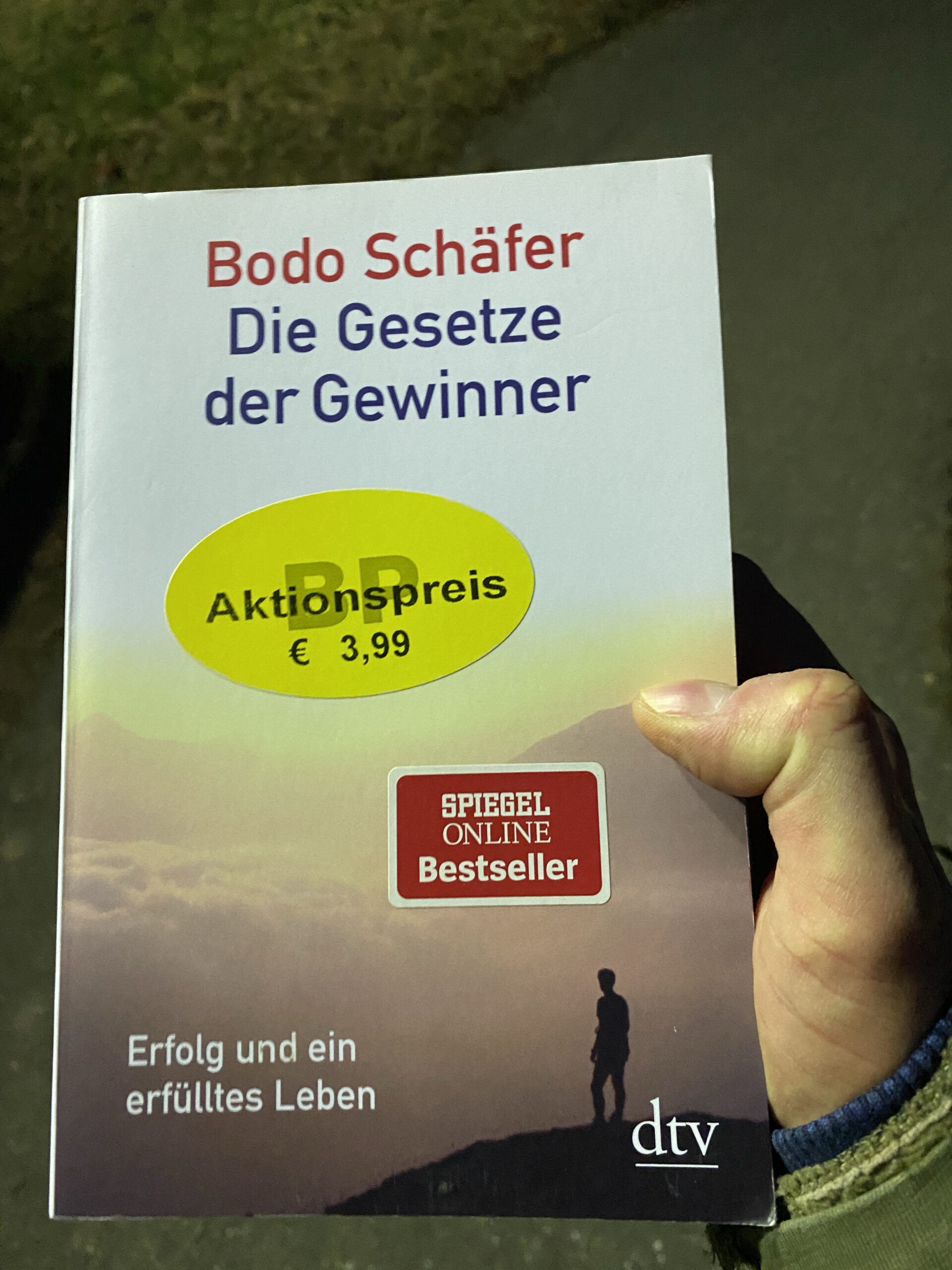 Constant learning and growth
Die Gesetze der Gewinner on Amazon
The war of art – Steven Pressfield
The War of Art: Break Through the Blocks and Win Your Inner Creative Battles
Managing for Happiness – Jurgen Appelo
Invisible fences, delegation poker, moving motivators, celebration grid
Extreme Ownership – Jocko Willink
Taking full responsibility for your actions
Extreme Ownership: How US Navy Seals Lead and Win
The 7 Habits of Highly Effective People – Stephen R. Covey
Main takeaways: Being proactive, think from the end, sharpen the saw
The 7 Habits of Highly Effective People on Amazon
The Daily Stoic – Ryan Holiday
My first contact with the stoic philosophy
How to stop worrying and start living – Dale Carnegie
Main takeaway: live in day-tight compartments
How to Stop Worrying and Start Living
Rework – Jason Fried & David Heinemeier Hansson
Review – Rework by Jason Fried und David Heinemeier Hansson