This article is an interview with Jens Dittmar long-term friend and colleague. He also got me into 3d printing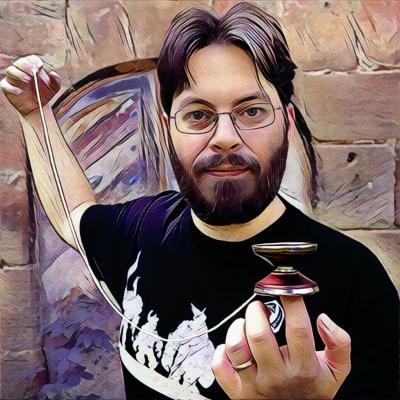 Hi Jens! Thanks for taking the time for this interview. Can you tell us a bit about yourself?
My name is Jens and I am a software engineer, gamer, tinkerer and nerd. And I know, I influenced about 7 to 10 people to buy a 3D printer as well …
What got you started with 3d printing?
When I started with some diy projects, like building a smart mirror, I started to see the potential of real custom builds large or small.
What was your first print?
Very classic, the 3DBenchy and the Planetary Gear, that were included on the SD-card, that came with the printer.
Other than that, one of my first prints was "chibi grim" by @twiesner (https://www.myminifactory.com/de/object/3d-print-chibi-grim-24430).
My wife was painting the little figure for me and it has been standing on my desk since then.

What printer do you own?
I own a Prusa i3 mk3s with the mmu2s. The Printer started as a Prusa i3 mk3 and got updated later on, when I got the mmu (multi material unit) upgrade.
I bought the kit and assembled the printer and the mmu myself. I never had any serious issues with that printer, since I got it about 4 years ago.
The mmu enables me to print up to 5 different filaments or colors in one layer. It also enables me to do automatic filament switches at specific heights or even setup spool join to use an old spool and let the printer switch to the next one, once the old filament is used up.
Tell us about your toolchain
I was playing around with octoprint on a Raspberry Pi once, but it was a bit laggy and complicated everything a bit. Especially as the printer is standing in my office next to my desk, there was not really a reason for remote access. Hence I use some SD-cards to get the files to the printer.
Other than that, I use PrusaSlicer to convert stl into gcode. Depending on the print I set up the print as a single color or mmu print. In order to be able to switch different colors or filaments automatically, I have a bit more complex setup for my spools. The spool holders I use are printed as well and use gravity, to retract the filament onto the spool, when it comes out of the printer again at a filament change.
In the picture you can see my current setup.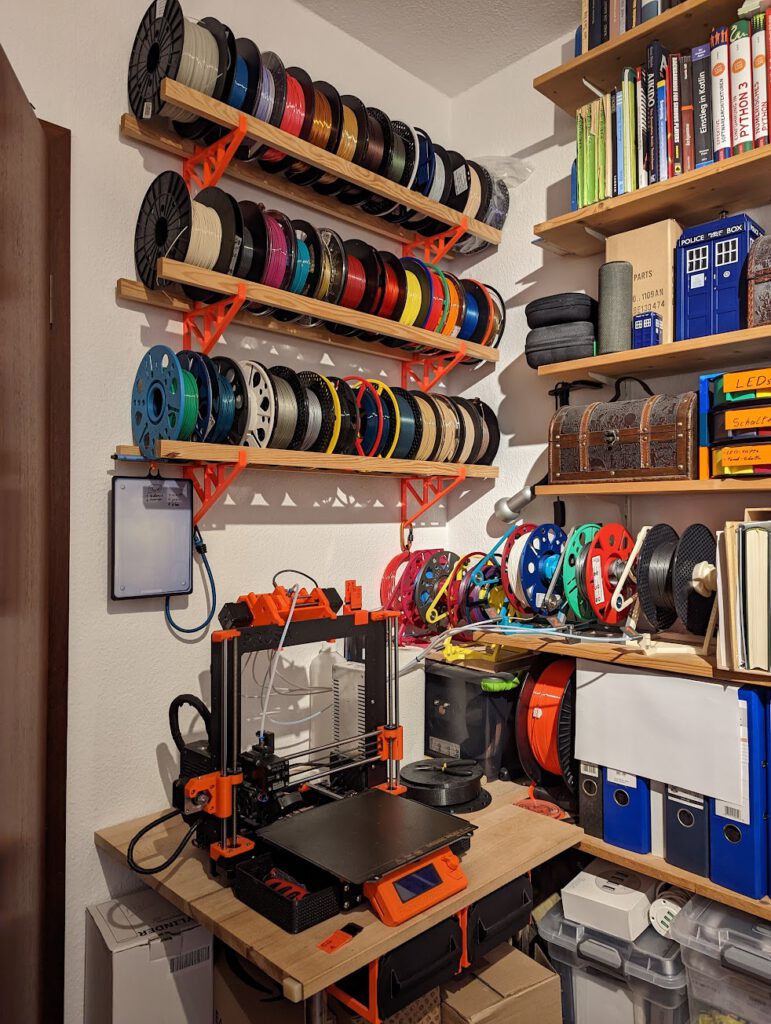 Which is your favorite platform for 3d models and why?
I started with thingiverse.com, which is still the platform with a lot, if not the most, models on.
But I don't like it too much, the software is also old and did not get updated for quite some time.
I started using myminifactory.com shortly after, which I like a lot more, but there are still less models to be found here. I used both platforms also to publish my own models, but the last files I only uploaded to myminifactory.
Prusaprinters.com is another one I started using more and more lately. In general for searching, yeggi.com is a great place, where you can find most platforms as yeggi is not a platform, but more a search engine for 3D print models.
What is your all time favorite model?
I think that's still the "chibi grim" by @twiesner, which was one of my first prints as well. But … now with a little twist …
Prusa is constantly developing and releasing their firmware and software and so, one of the later releases of PrusaSlicer, got a new feature I was waiting for a few years. It allows now to "paint" non mmu models to assign different colors or materials. So I converted the model into a mmu model and printed it directly in 5 colors (sand, black, brown, silver, white).
The result is absolutely great and this model is now placed on my desk at work and home.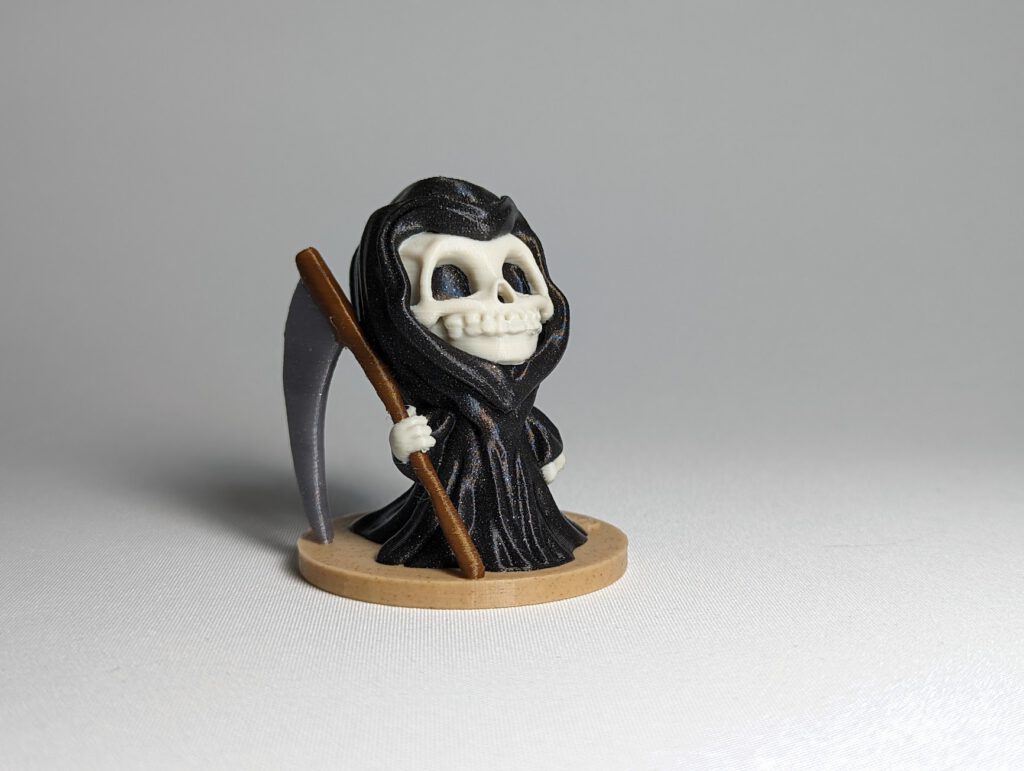 Other than that, there are so many great models or prints that I like a lot …
Tell us about your own designs
For my own models I use onshape.com. The reason why I use this over something else like fusion360 for example is that it runs completely on the web, so I only need a browser to access it.
That enables me to use it regardless if I am on my Windows, Linux or ChromeOS machine. It is free for private use, and that's all I use it for. I don't make any profit on anything I create, it's just a hobby.
What would you print if you had no limitations?
In my opinion, 3D printing is just the first step towards the replicators of starship Enterprise.
Hence I would like to replicate or create anything. Also, private 3D printers are just a very small part of that great technology.
There are a lot of different systems in the industry as well like Stereolithographie (SLA), Fusion Deposition Modeling (FDM), Selective Laser Sintering (SLS), Binder Jetting (BJ), Material Jetting (MJ) and many others.
Thank you for the interview!
Here you can find Jens and his projects online
https://www.instagram.com/jens_dittmar/
https://www.thingiverse.com/jendit/designs
https://www.myminifactory.com/users/jendit