After the Atlassian Roadshow, the next event I attended was just around the corner.
Location

The Software Engineering Camp 2017 aka #SWEC17 was hosted again in the rooms of method park in Erlangen-Tennenlohe which is the town where I work at e.solutions GmbH, so no big deal traveling.  SWEC16 being my first bar camp ever, I had a feeling of coming home. This year all session rooms were named after famous computer scientists – men and women!
Catering
Awesome, very creative and some kind of agile food was produced and delivered by Lisa-Marie Boser and her team.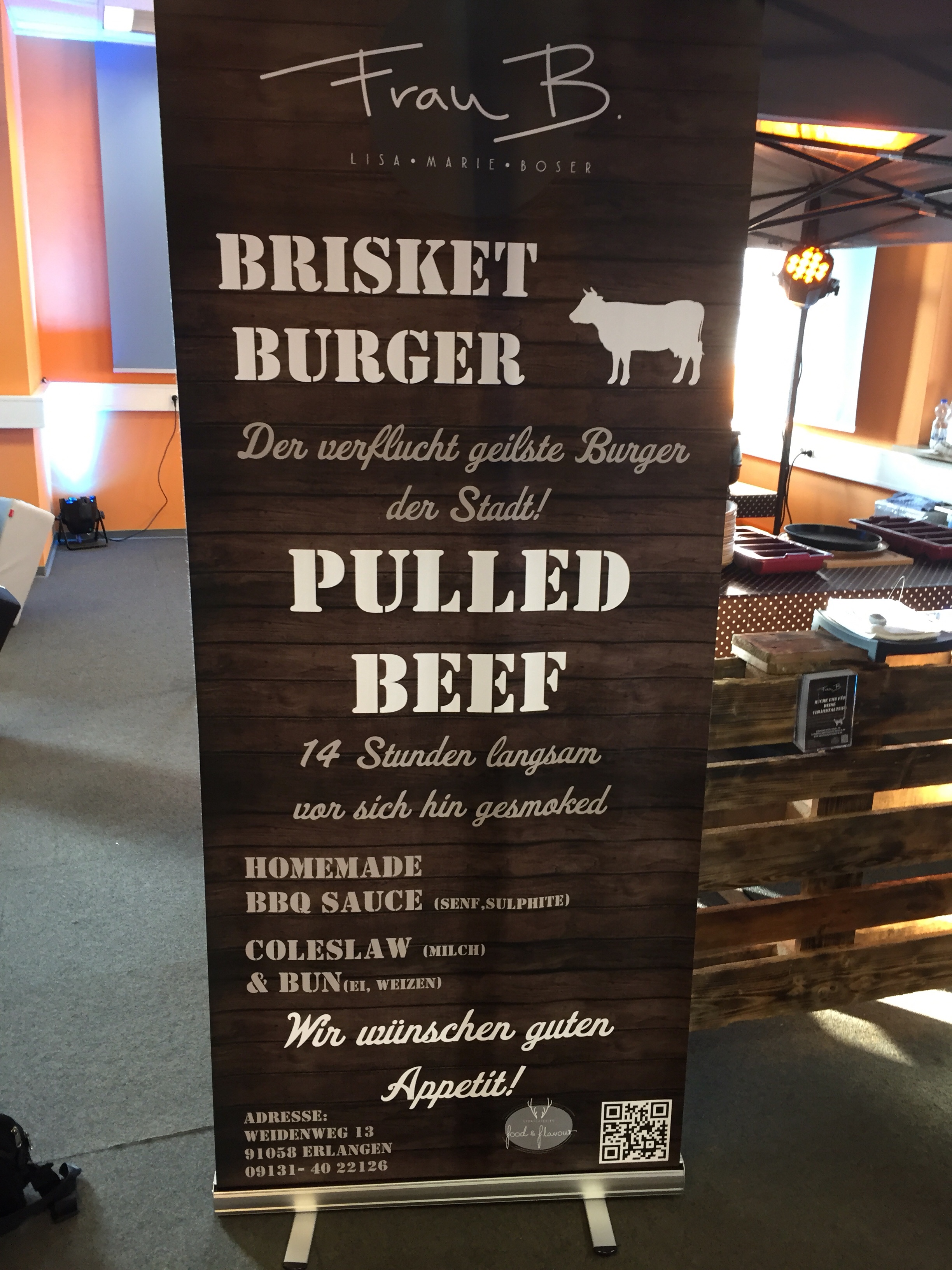 I was really looking forward for a Weisswurst breakfast on Sunday morning and was amazed how good a Weisswurst Burger can taste!
Here You can see a dish of Falafel with Obazda and Onions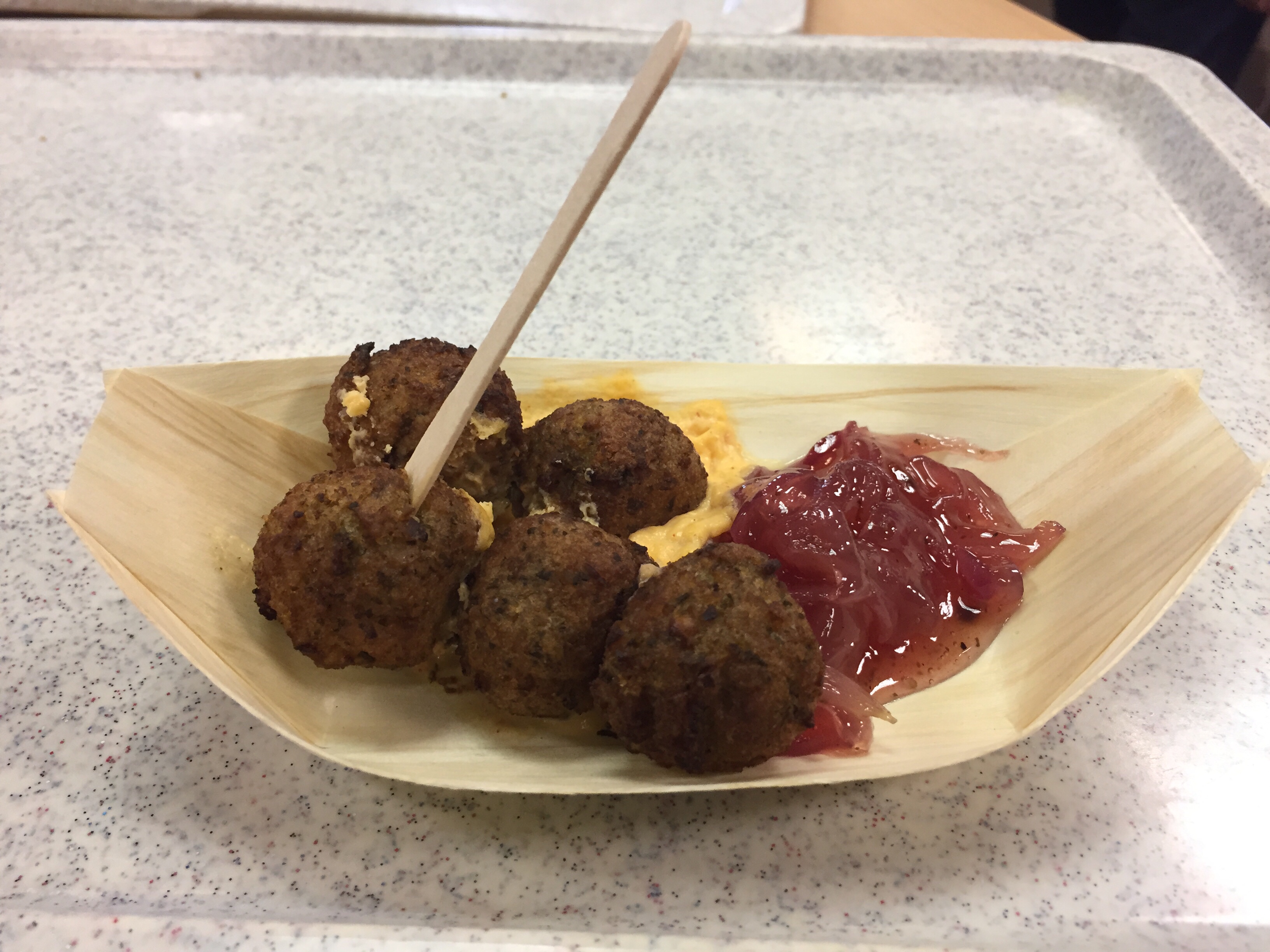 Home Made Drinks were offered as well: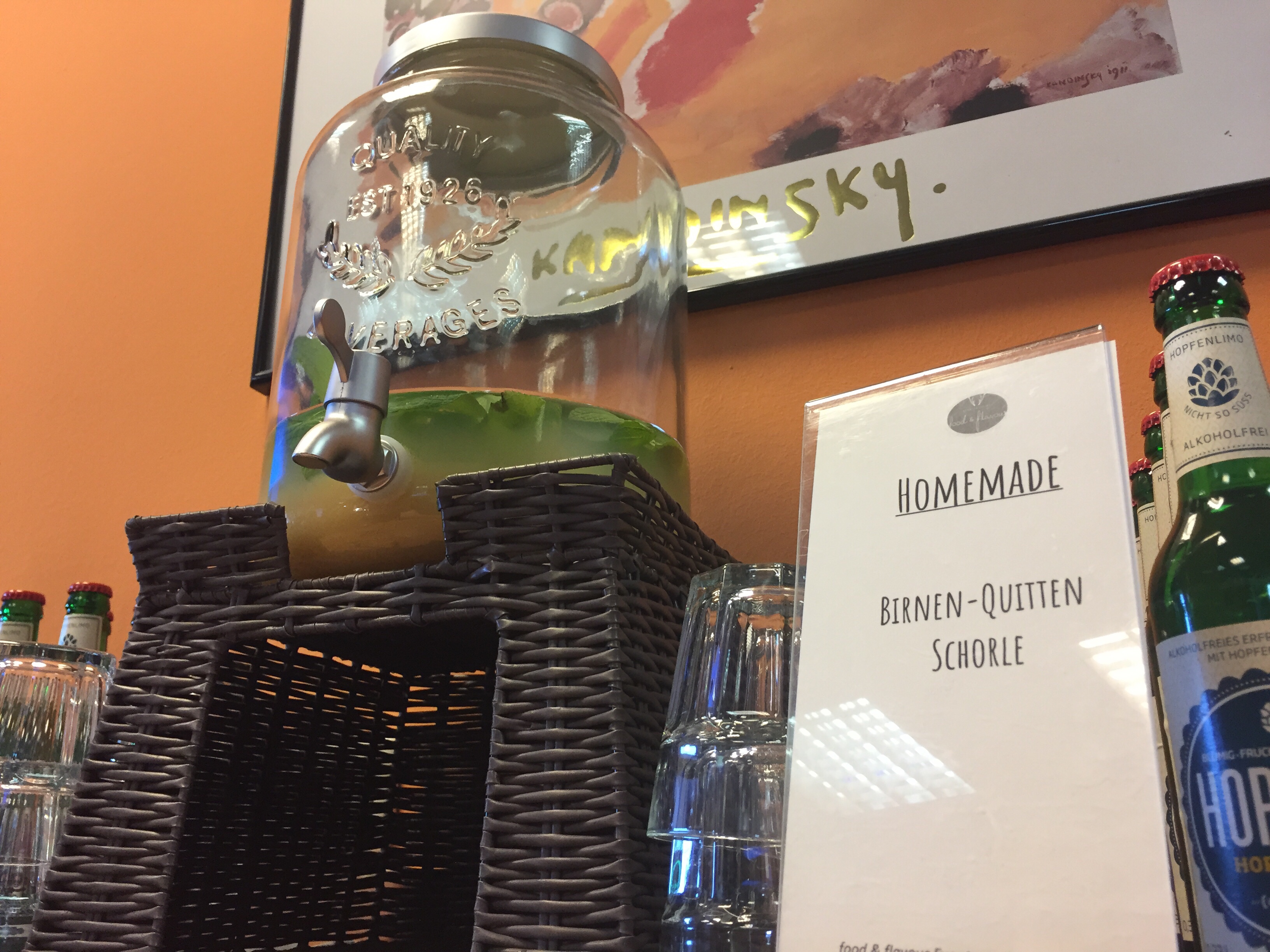 Sessions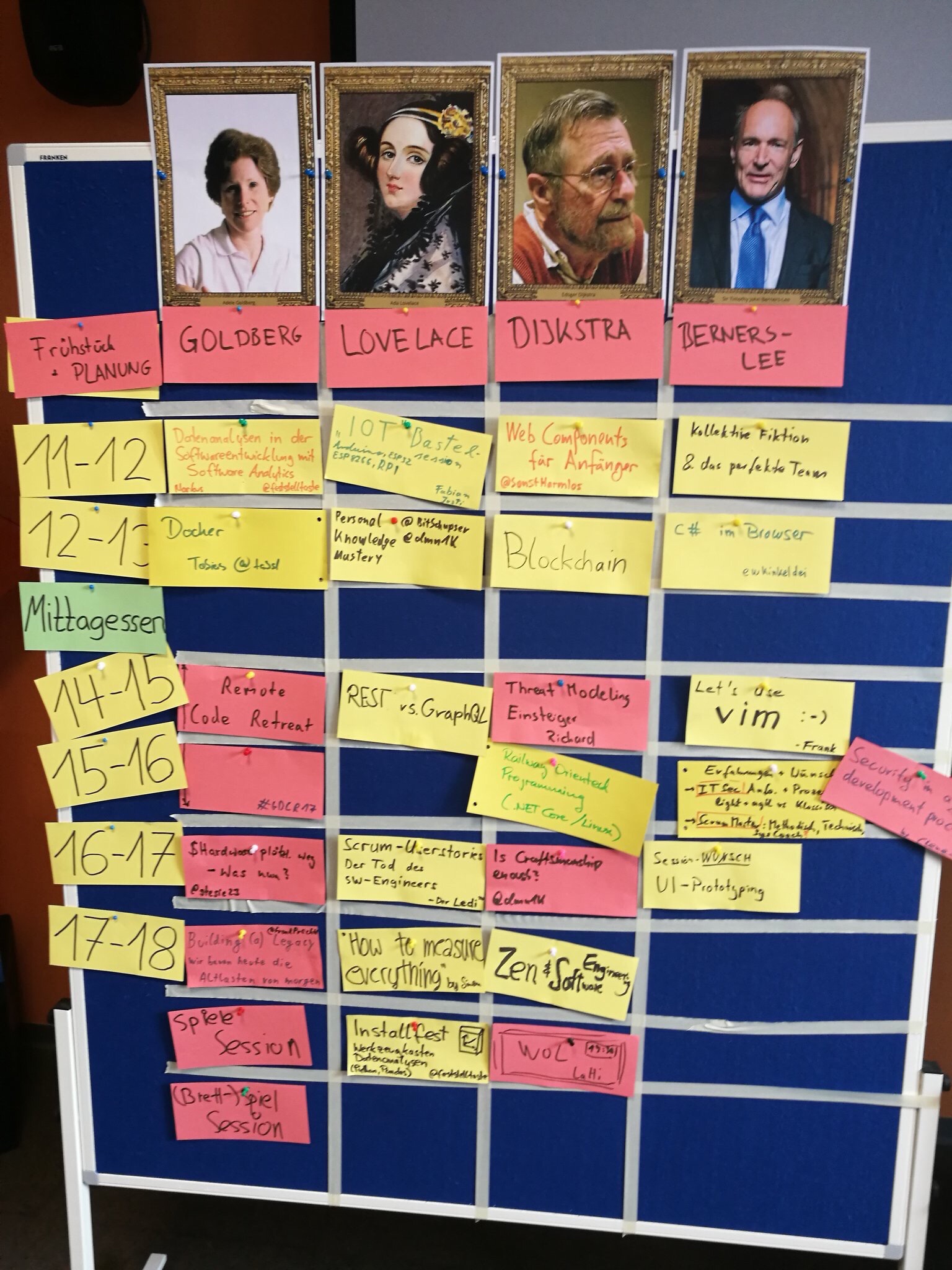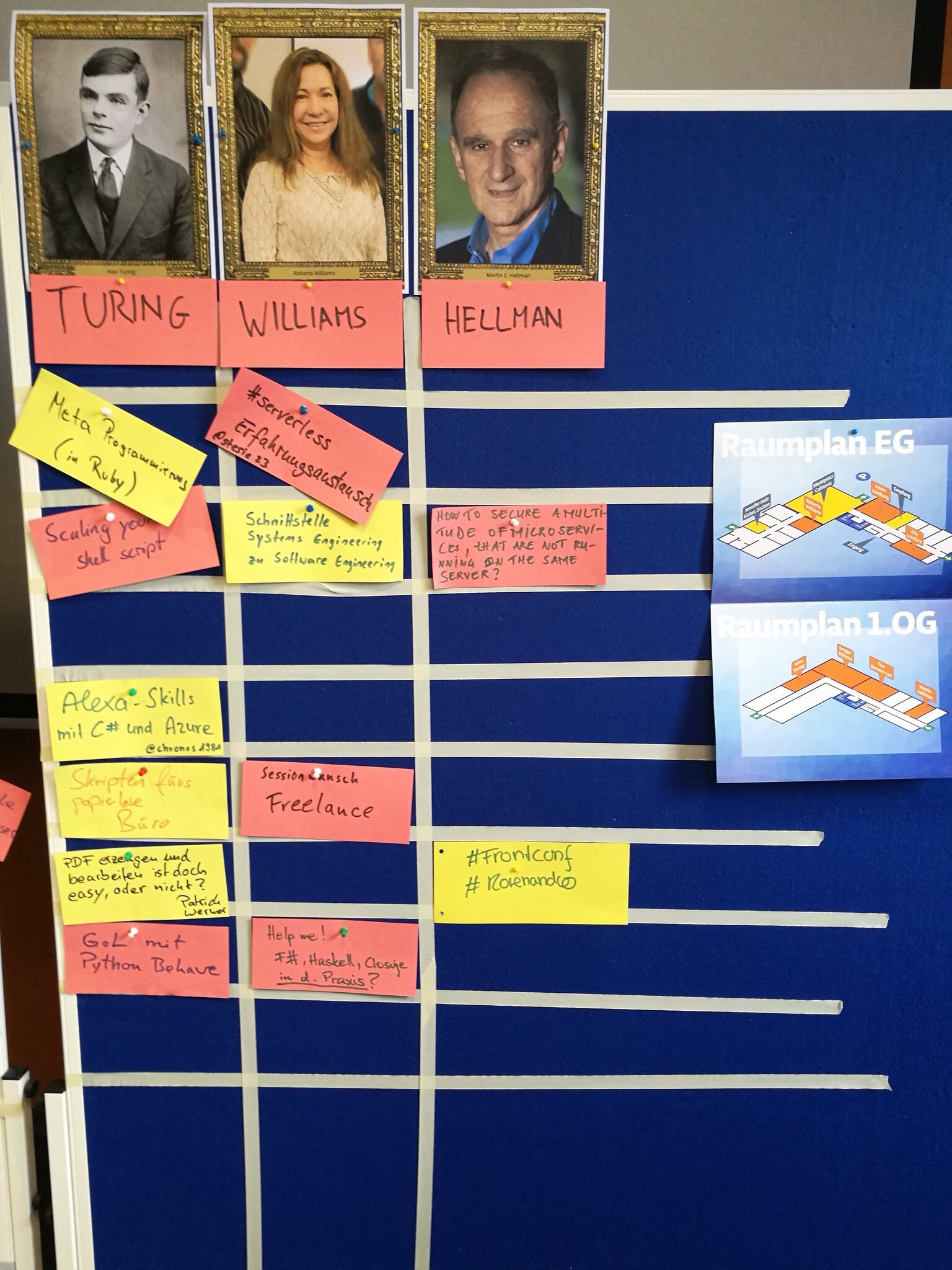 As always it was hard to choose from a lot of great session themes but here is my selection:
Saturday
The perfect team / collective fiction
Personal Knowledge Mastery
Rest vs. GraphQL
Paperless office
Are Scrum Userstories killing Software Engineering?
How to measure everything
Sunday
Who do we think we are? Engineers are people, too!
Management 3.0 Experience Exchange
Code Reviews
Some sessions in detail:
The perfect team / collective fiction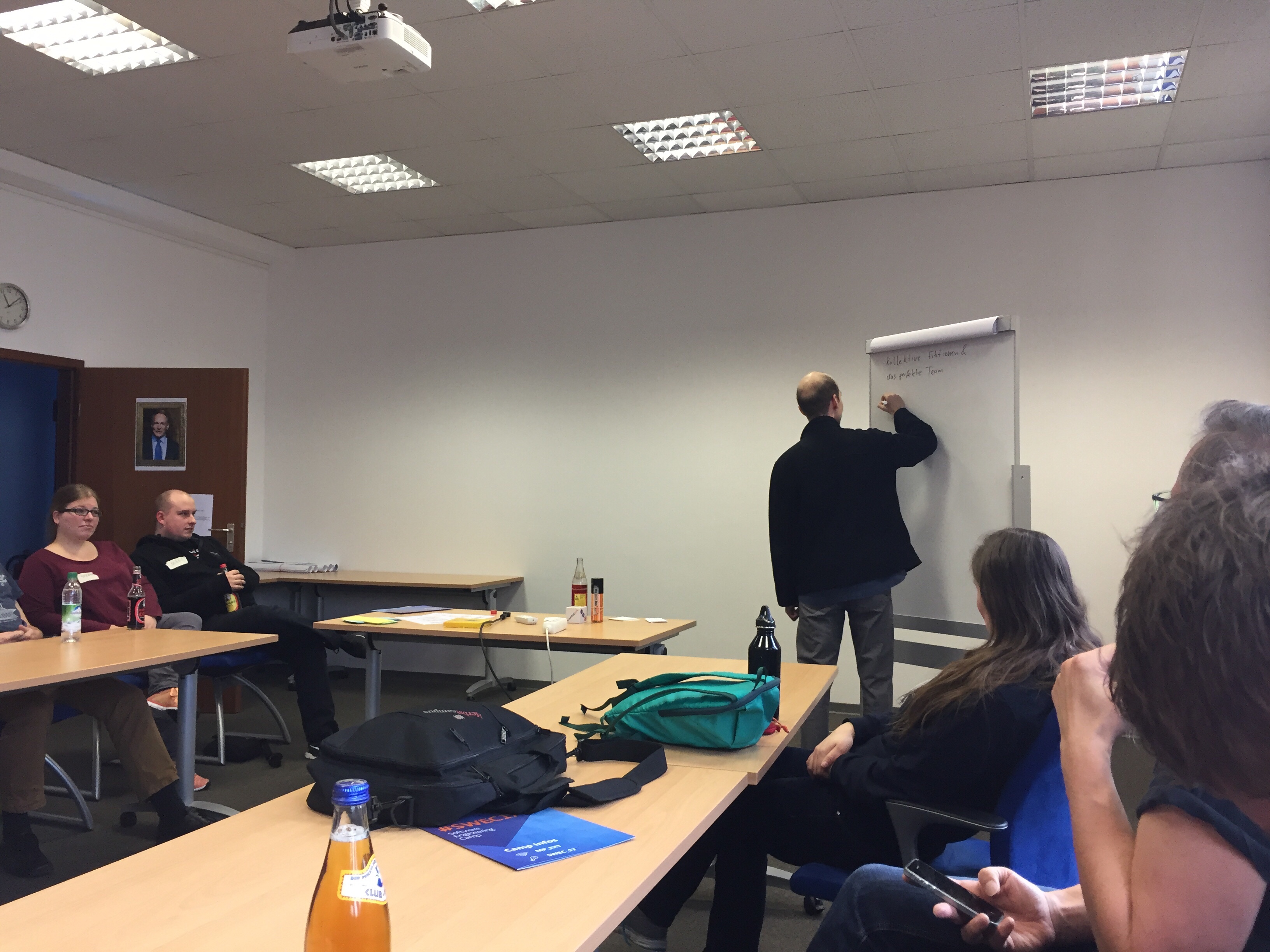 My colleague Andreas Tennert talked about Google's Project Aristotle  and the outcome of the research.
Great teams need and offer:
Psychological Safety
Dependability
Structure & Clarity
Meaning
Impact
Personal Knowledge Mastery
"How do deal with information overflow?" was the main question behind this session. Dominik Schlosser and  Alexander Rampp introduced us to the PKM model.
Hashtags: Pocket Queue, IFTTT
Management 3.0 Experience Exchange
Dealing with Management 3.0 since a couple of month I wanted to use the opportunity to share some of my experience. Actually quite a few people were interested so I gave a short walk through through the methodology and the mindset. Some nice discussions developed themselves.
Bottom line
As expected this bar camp was again a feast for the stomach and the brain. Big thanks to all organizers who put in a lot of heart and soul again. It was nice to see that more colleagues from e.solutions attended this event this year. Personally I was happy that I could check another item from my bucket list by giving (initiating) a session for the first time ever. It was fun doing so and I'm looking forward to speak about other topics in the future.