The Tools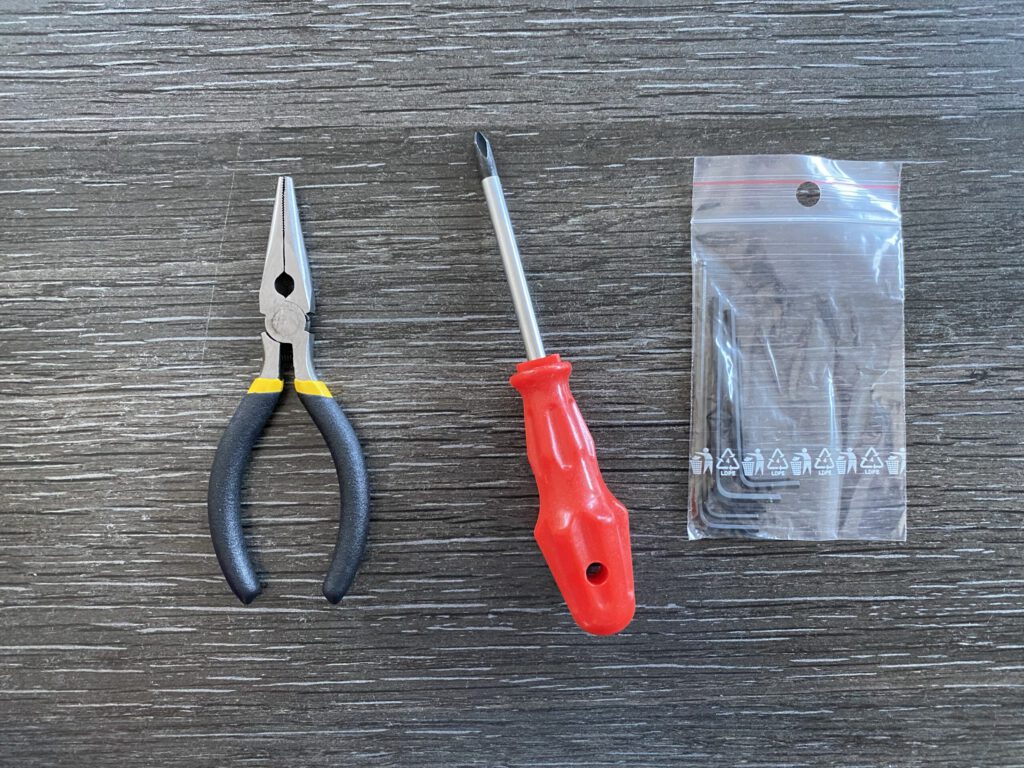 Prusa included some tools. Pliers, a screwdriver and some hex wrenches.
Their claim is that this is all you need to assemble the printer. While that might be true you should consider some additional tools.
An electric screwdriver with the correct bits speeds up the process. And a hex socket should be used to fasten the hex nuts.
YZ frame assembly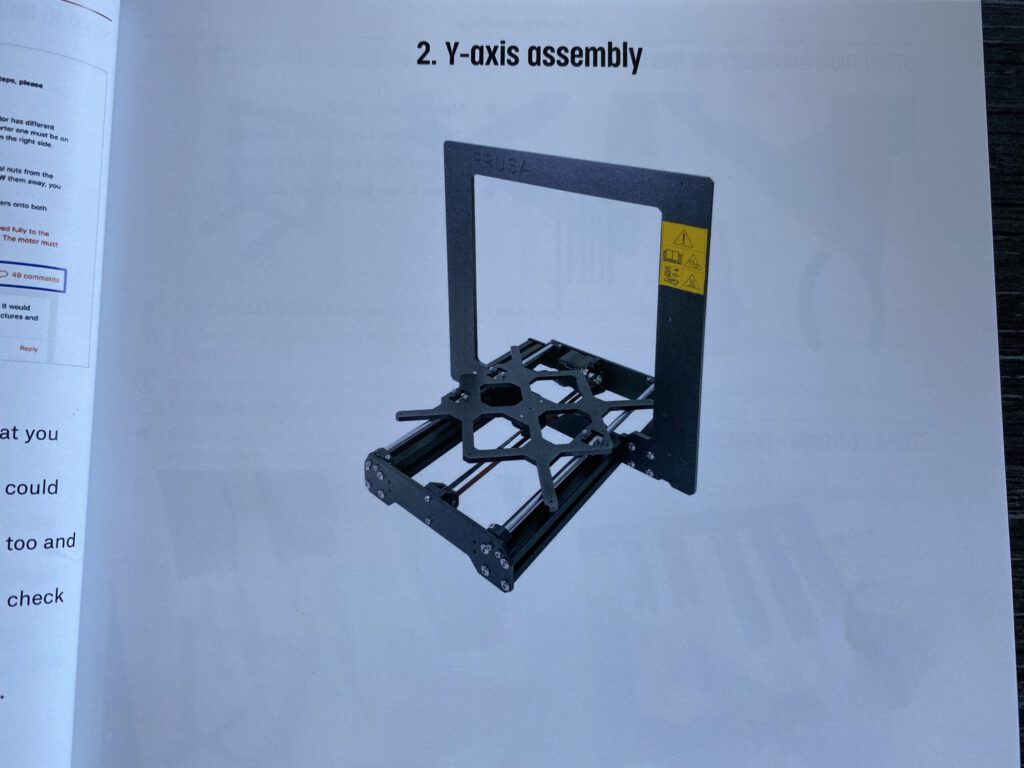 The first step is to assemble the frame.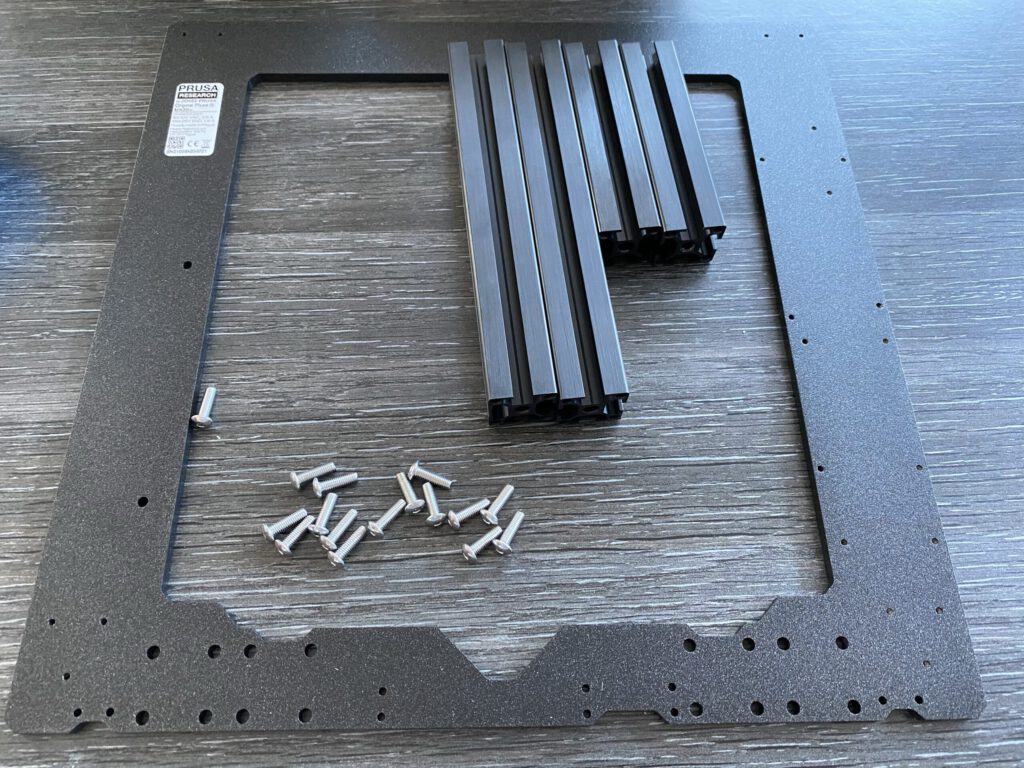 Long an short extrusions
This is an easy thing to do together with your kids. Make sure that the Prusa logo points into the direction of the long extrusions and bob's your uncle.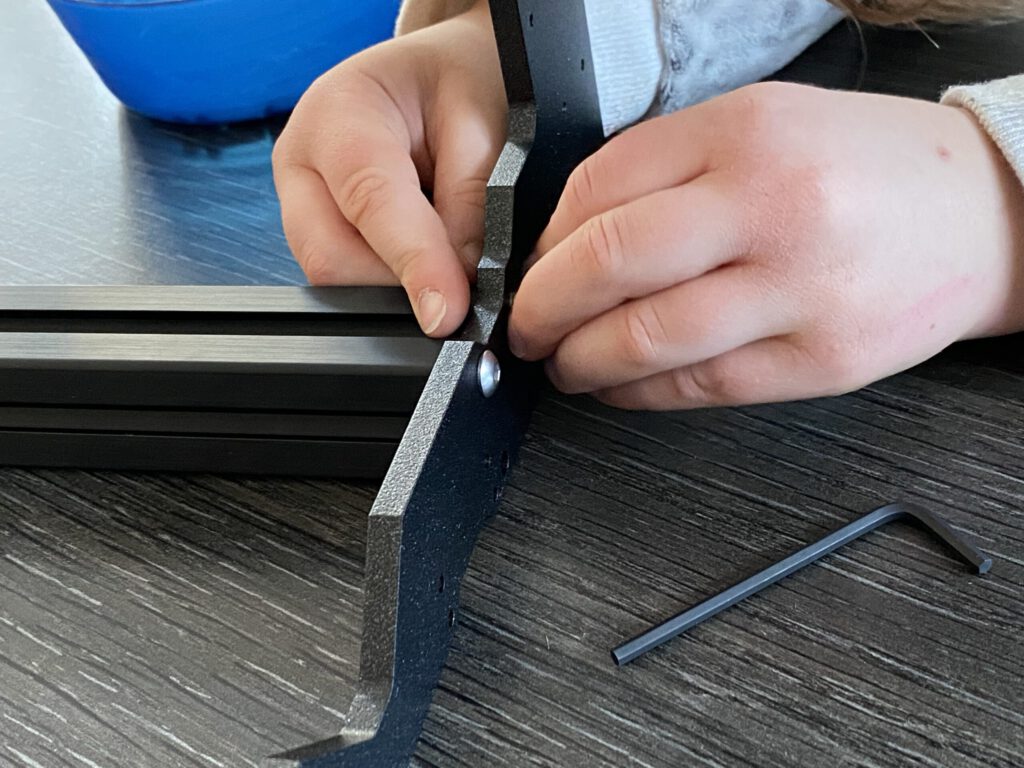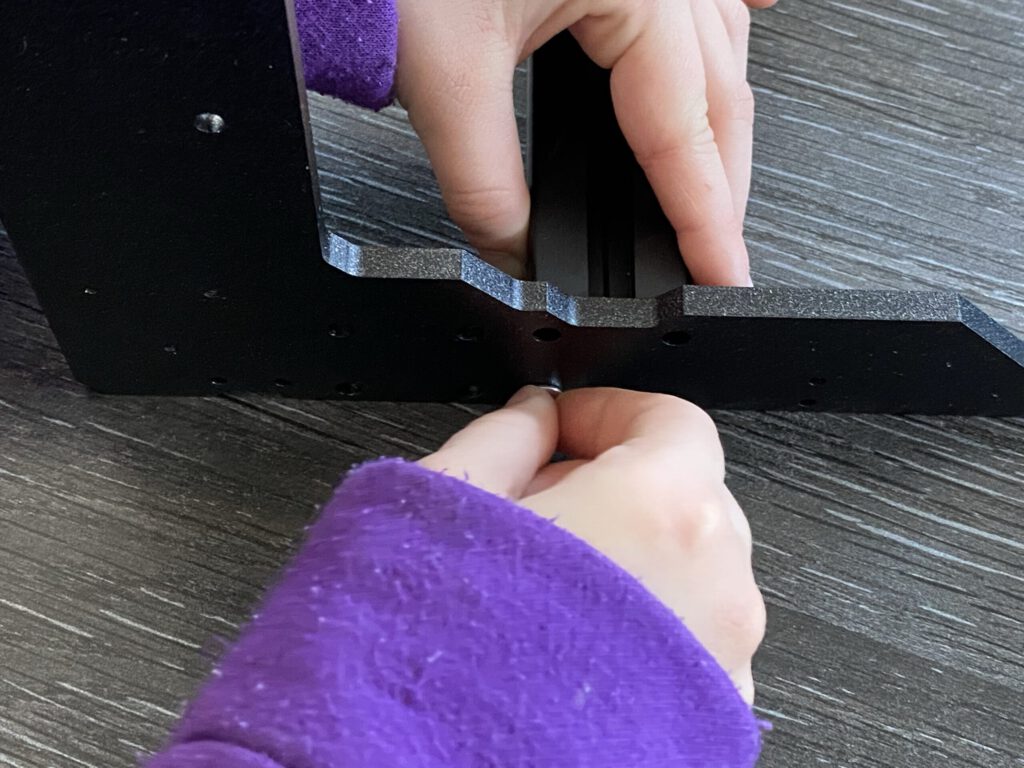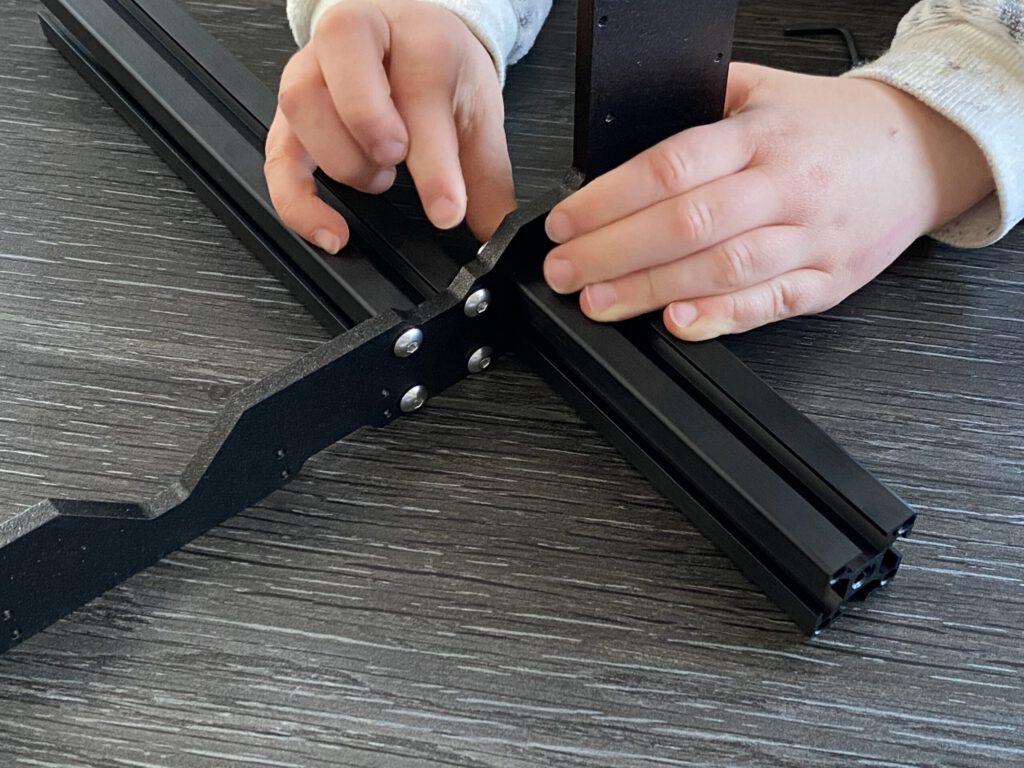 Front and Rear plate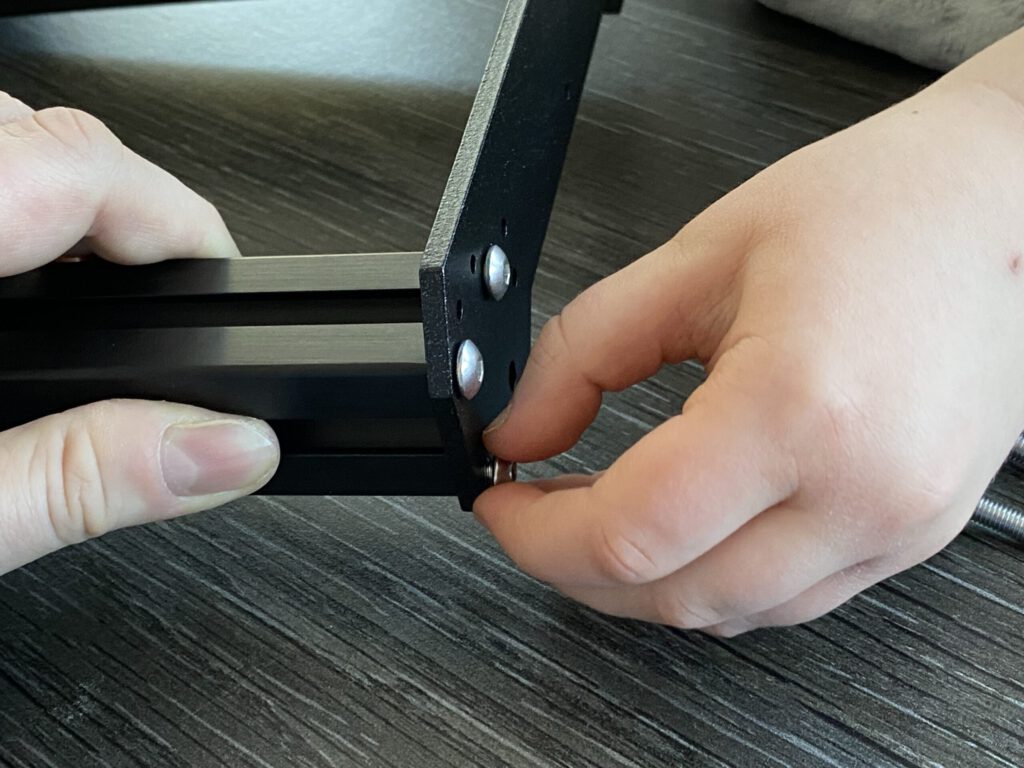 Inserting the PSU holder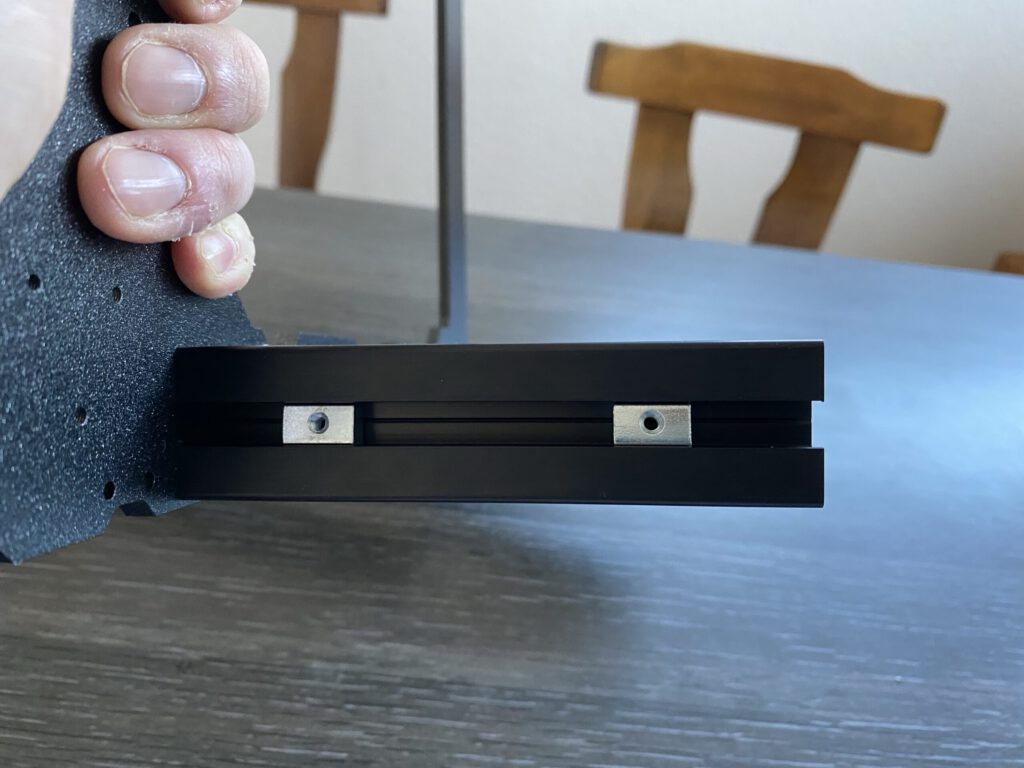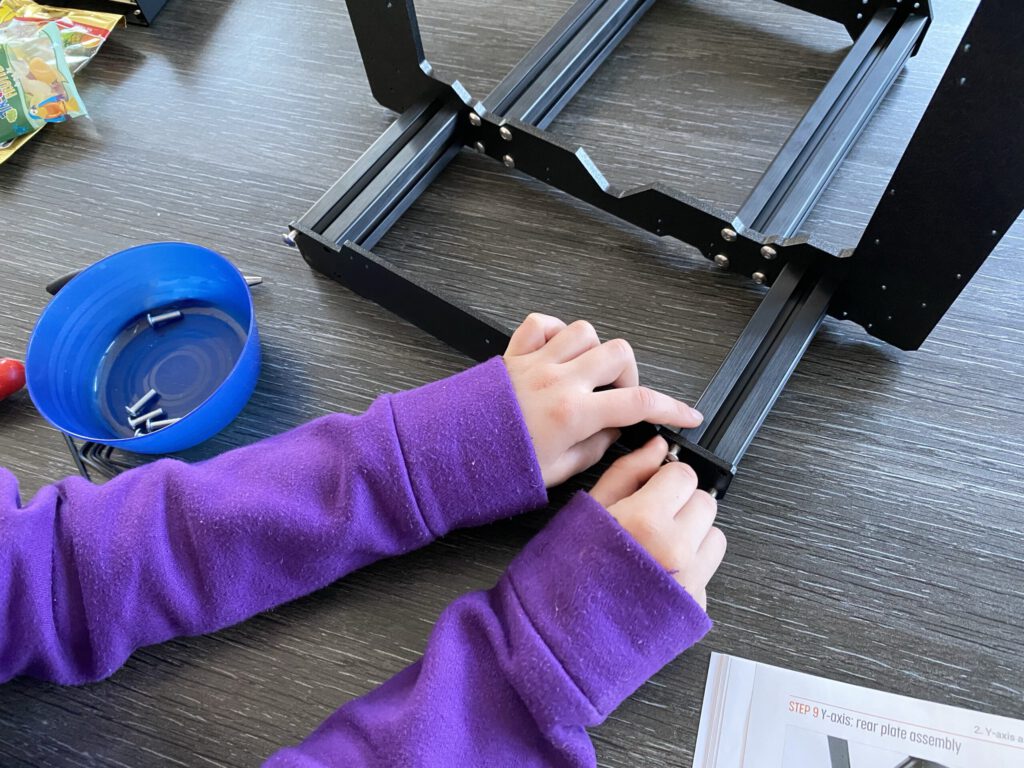 Mounting the antivibration feed
With a nice little twist and turn the go right into place beneath the frame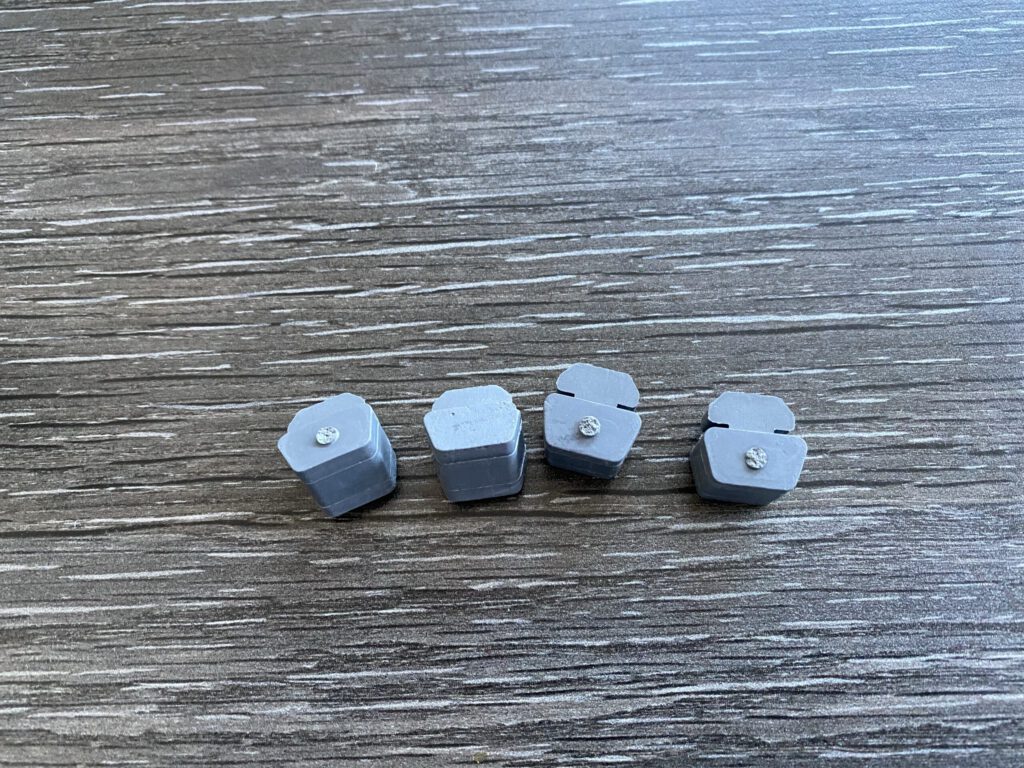 Y-belt idler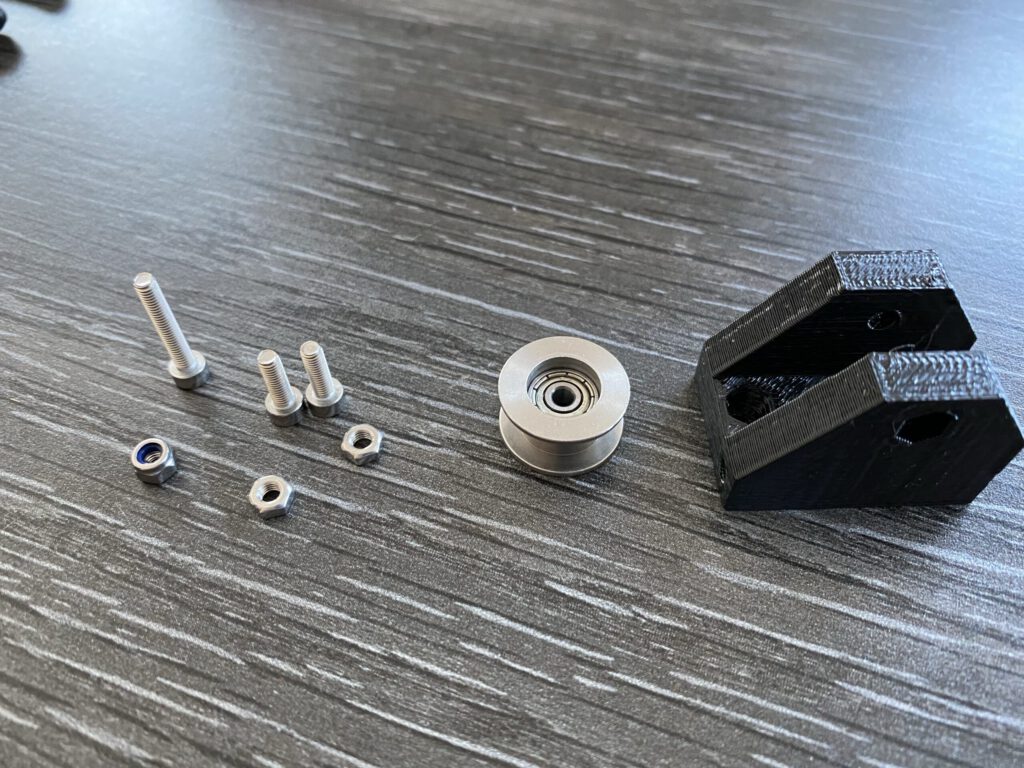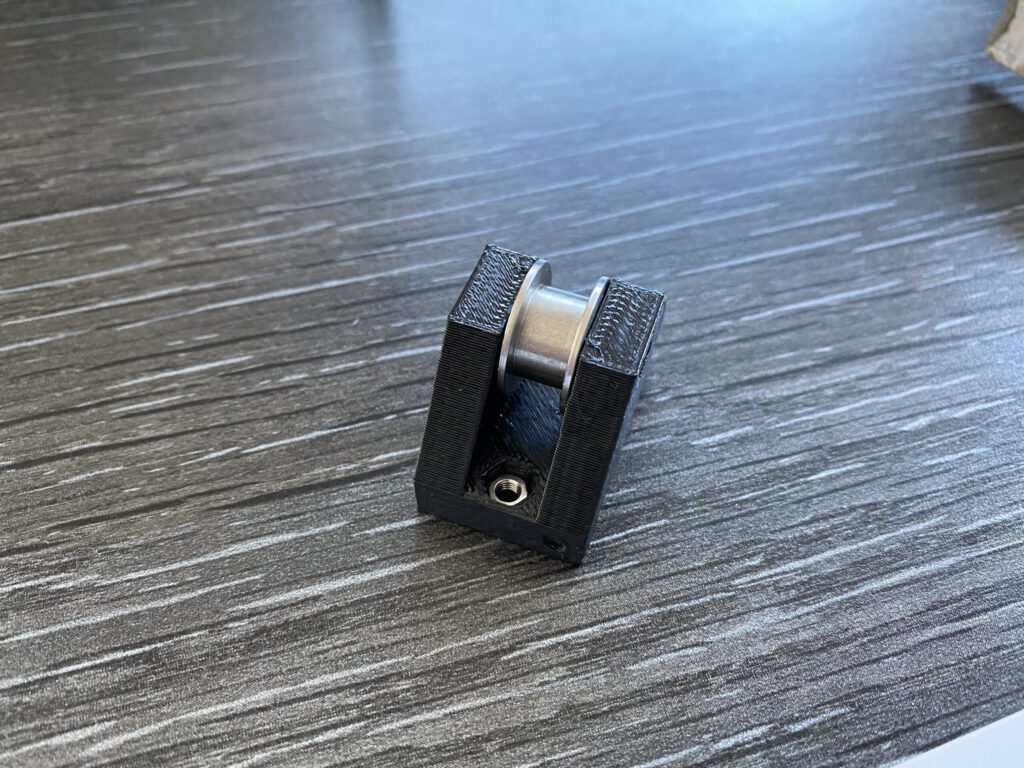 Motor and motor holder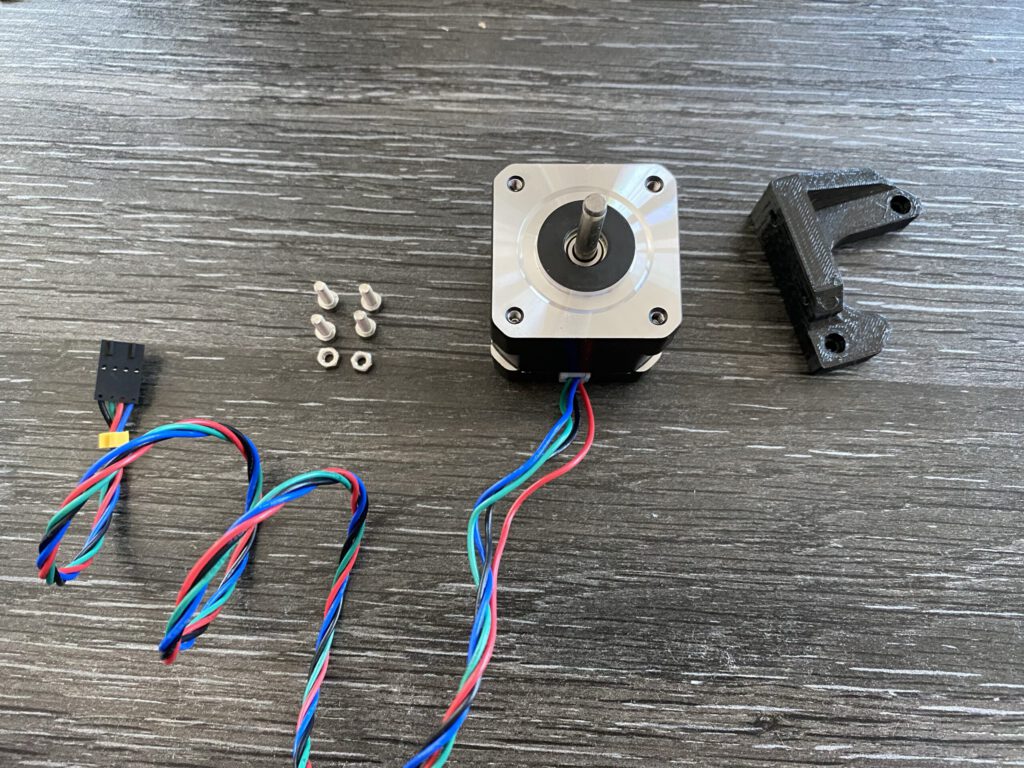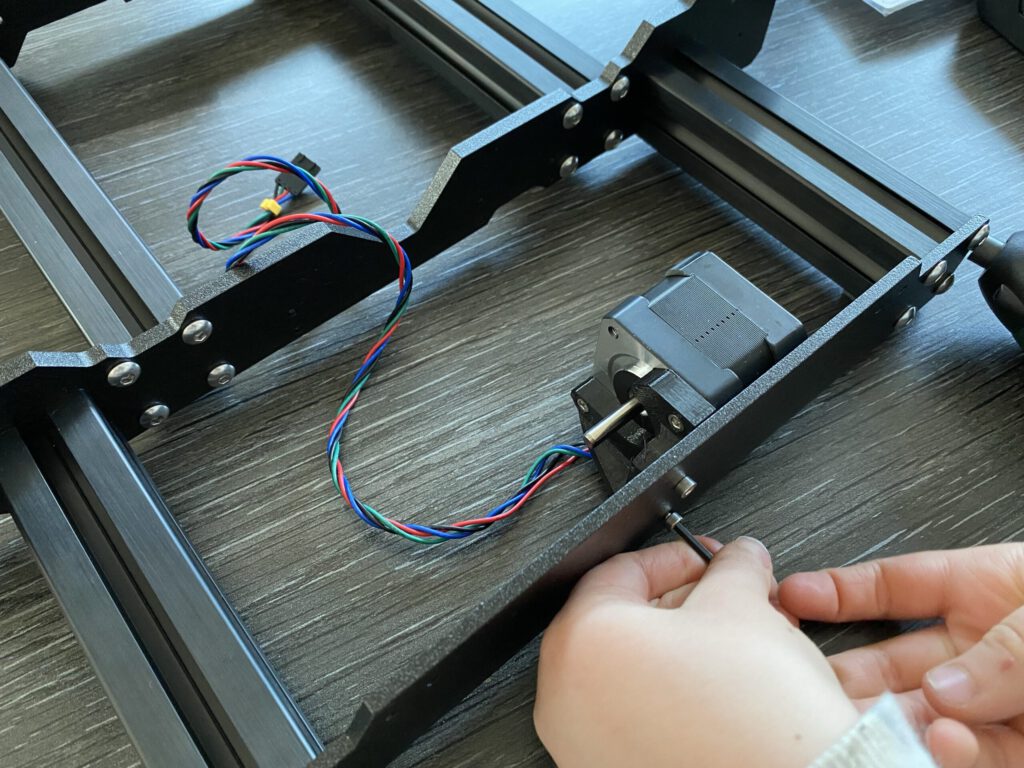 Y-carriage